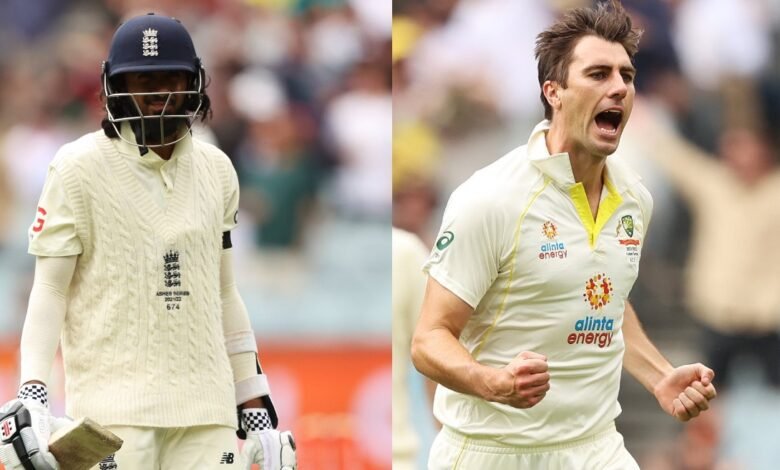 England cricket team has lost plenty of test matches this year in all parts of the world, and their batting has been one of the main reasons behind their losses. Today, on the first day of the Boxing Day test match against Australia, the Poms registered a very wanted batting record to their name.
As the England opener Haseeb Hameed got out for a duck in the first innings, England completed a total of 50 ducks in test match cricket in 2021, which is miles ahead of the second most number of ducks registered by any other team.
The Indian cricket team is at the second position with a total of 34 ducks, while the next three positions in the list are occupied by Zimbabwe, Bangladesh and West Indies. It, however, doesn't seem like England will be able to equal the world record of registering the most number of ducks by a test team in a calendar year, because the record is 54 and England just has to play one more innings this year.
England cricket team has suffered many batting collapses this year
In many of the test matches that England has played this year, they have got themselves in a good position with the bat before suffering a sudden collapse and completely falling behind the game. The sheer no. of ducks scored by the England batsmen in test cricket this year suggests how many collapses they have gone through.
While at the MCG today, England didn't have a major collapse, but they still kept losing wickets at regular intervals and failed to cross the mark of 200 on a surface which was slightly tricky for batting, but was not unplayable by any stretch of the imagination.
England cricket team, historically, has always taken a lot of pride in their test performances, but the situation in the last couple of years has been completely opposite, where England has dominated everywhere in white ball cricket, but their test performances have gone downhill at a rapid rate.
Not only England lost to both New Zealand and India in their home summer, they haven't even looked like competing against Australia down under. It's not just the fact that they have lost games, but the manner in which they have batted and the margins with which they have lost have been extraordinary.
England's batsmen have coped a lot of criticism for their approach in test match cricket as well, as the critics have been of the opinion that the England batsmen don't intend to score at the top of the order and just look to occupy the crease before they eventually get a ripper somewhere down the line which triggers a collapse.
Most ducks by team in 2021 Tests

50 England
34 India
23 Bangladesh
23 West Indies
23 Zimbabwe

— Broken Cricket (@BrokenCricket) December 26, 2021