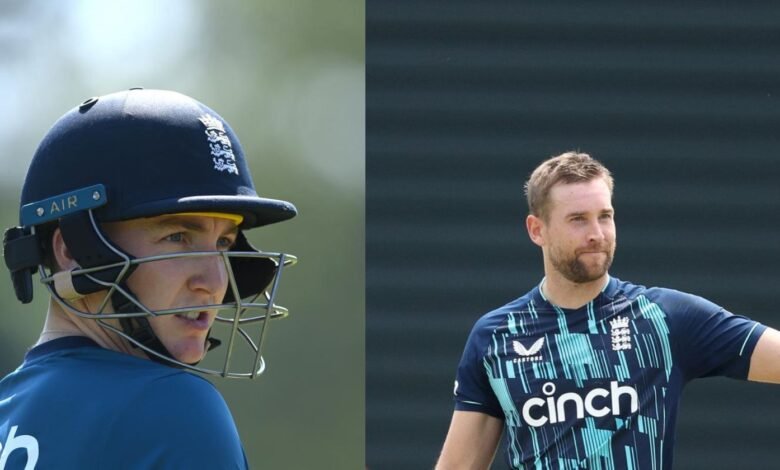 Harry Brook News: Harry Brook's name, recently absent from England's World Cup squad, left fans and experts alike scratching their heads. The young cricketer had been enjoying a stellar international career, rewriting record books during the Pakistan Tests, showcasing his prowess in New Zealand, and proving his mettle in the T20 format. Moreover, his heroics in the ODI against South Africa made a case for his World Cup inclusion.
Yet, Brook found himself sidelined. Factors like Stokes coming out of retirement, Livingstone's selection, and Malan holding onto his position reshuffled the middle order. To understand Brook's omission, let's delve deeper into England's recent ODI scenarios.
England's ODI lineup has constantly shifted, mirroring a global trend where the format has taken a backseat. Big names like Joe Root and Jonny Bairstow have been sporadically part of the ODI team due to various reasons, including injuries. Players like Livingstone and Brook himself faced scheduling conflicts, leading to their sporadic appearances.
The composition of the squad Brook was part of during the South Africa ODI series significantly differs from what's anticipated for the World Cup in India. Notably, core players from the 2019 team, like Stokes, Root, and Bairstow, were absent in South Africa. Their return inevitably necessitated batting order modifications.
The expected lineup would likely see Bairstow and Jason Roy open, followed by Root. Four spots remained contested post this line-up, and Jos Buttler was a definite inclusion among them. Various players, including Malan, Stokes, Duckett, Brook, Moeen Ali, Phil Salt, Livingstone, and Will Jacks, vied for these spots.
Of these, Moeen and Stokes were certain inclusions due to their respective abilities. Livingstone's dual role as a bowler and batter edged him over Jacks. Leaving Malan and Brook as the probable contenders for the final spot.
Brook's stint in ODIs remains minimal, making a definitive assessment challenging. His List A statistics and undeniable talent make a strong case for his inclusion. However, his IPL 2023 performance displayed inconsistent form in India, barring an outstanding century for Sunrisers Hyderabad.
Why Harry Brook Didn't Make the Cut for England's World Cup Squad?
In contrast, Malan has been exemplary in recent ODI cricket. Only Shai Hope boasts more ODI centuries than him since the previous January. He averages an impressive 61.1, with a near-perfect run rate. Malan's innings have been match-defining: his performance against Australia and partnerships with Buttler are a testament to his value.
Additionally, Malan's adaptability is commendable. He can effectively bat in any top-four position, offering England flexibility. In comparison, Brook is predominantly seen as a No.4 batsman.
YOU MAY ALSO READ: "Where's He Been All These Years?" – Josh Hazlewood Has A Special Word Of Praise For Spencer Johnson
To sum it up, favouring a seasoned player like Malan, with an ODI average of 54.92 and significant contributions in recent series, over Brook, with only three ODI appearances, isn't unjustified. It's Brook's undeniable talent juxtaposed with Malan's last-minute upsets that magnify this selection choice.