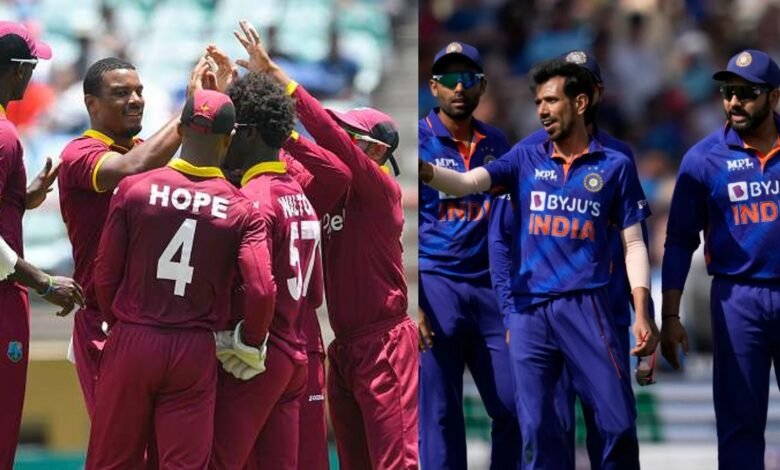 For the first time in many, many years, there has come a scenario where an international bilateral series played by the Indian cricket team won't be broadcasted on private satellite television in India.
The 3-match ODI series and 5-match T20I series that the Indian cricket team will be playing against West Indies in West Indies will be broadcasted only on DD Sports which is a state-owned television network.
The rights to broadcasting the international games played by West Indies at home are currently owned by Fan code for the Indian region, but Fan code is a digital platform. It can be accessed only on smartphones and on smart television sets, which support internet applications. It can't be accessed on a normal television.
Since the timing of the matches in West Indies isn't quite the prime time TV period in India and the star Indian players aren't even playing in the ODI series against West Indies, the private satellite TV networks in India didn't show a lot of interest in buying the rights from Fancode. Fancode has decided to partner with Prasar Bharati which is a state-sponsored network and owns the DD Sports channel.
DD Sports anyway broadcasts the international matches played by India, being the state-sponsored sports broadcaster, but this time around, they will be the only ones broadcasting it on TV and it won't be on any private network. The series will, however, be digitally available on Fancode.
The Indian cricket team is the most popular cricket team in the world
The Indian cricket team is actually the most popular cricket team in the world and even though the timing of the West Indies games is a little awkward, it has still left a few people surprised that no private network tried to buy the rights.
The first match of the ODI series between India and the West Indies will be played on the 22nd of July, just 5 days after the conclusion of India's ODI series against England.