Cricket
News
"Was Temba Bavuma keeping an eye on what Aaron Finch was calling at the toss?" Sunil Gavaskar strangely criticises South African captain for not being attentive at the toss
Temba Bavuma called wrong at the toss and South Africa had to bat first on a very spicy wicket in the first T20I against India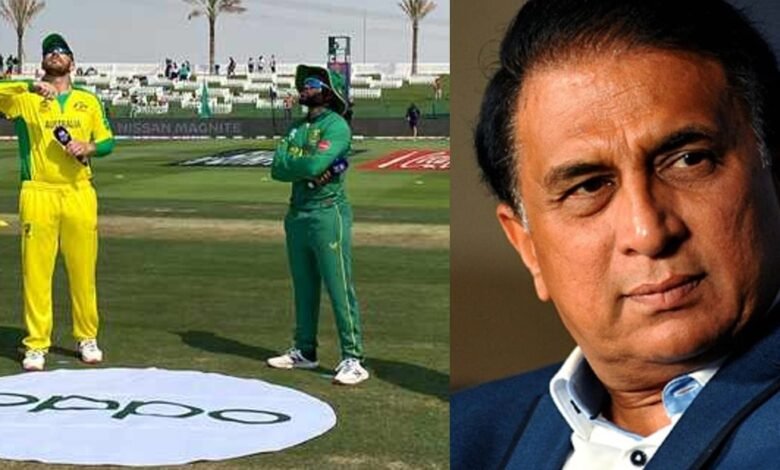 The former Indian batsman Sunil Gavaskar has criticized the South African captain Temba Bavuma for not noticing what the Australian captain Aaron Finch was calling at the toss and why he lost the toss in the last two T20Is against India.
Sunil Gavaskar made this very strange observation while analyzing the first T20I between India and South Africa where Temba Bavuma lost the toss. Gavaskar said on Star Sports if Temba Bavuma wanted a bit of an extra advantage at the toss, he should have kept in mind what Aaron Finch had called at the toss in the last two T20Is against India and should have called the opposite of that.
According to Gavaskar, if the same coin was being used by the BCCI for tosses, there would have been a probability that it might be falling on a certain side most of the time and it was also going to depend on how Rohit Sharma was flipping the coin. Temba Bavuma should have kept an eye on all these things.
Observation of Sunil Gavaskar surprised everyone in Star Sports studio
The observation of Sunil Gavaskar caught all the other analysts in the studio by surprise because no captain in the world keeps a tab on these things, particularly on what the opposition captain was calling at the toss in the previous series.
So, to expect Temba Bavuma to be attentive to such minute details at the toss was strange, but Gavaskar insisted that to gain an extra advantage on a spicy pitch, Bavuma needed to win the toss and for that, he needed to be attentive towards minute details.
gavaskar in pre show questioning bavuma whether he observed what Finch called at the toss in the previous series .. he's talking about a toss strategy?? Seriously I don't understand

— Fanatic (@TheSandeepTweet) September 28, 2022
South Africa lost the toss and India inserted them to bat first. It resulted in a collapse of the South African batting, as the Indian bowlers got plenty of movement early on. The collapse was so quick that South Africa lost half their side within the first 15 balls of the game.