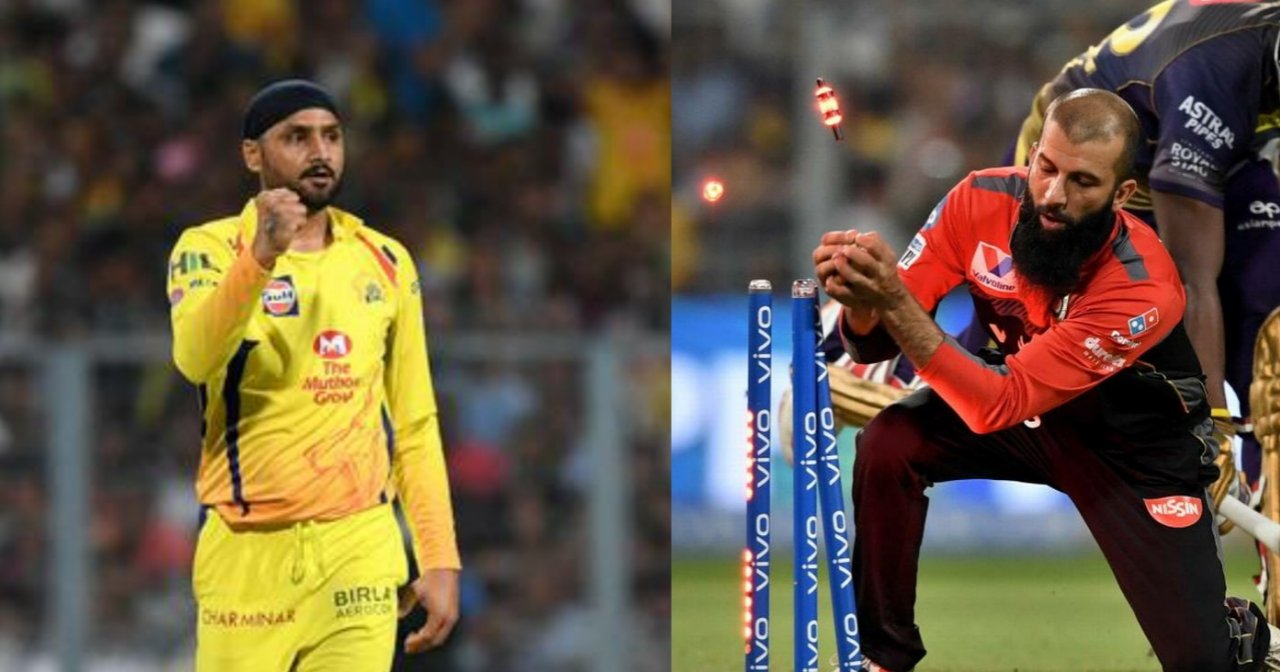 The IPL 2021 auction is set to take place on February 18th. Many teams will be busy preparing their strategies to go after certain players and get them at a decent price. 1097 players have registered themselves for the auctions and different players have set different base prices from themselves and will go under the hammer.
However, there are a few players who might be under the threat of going unsold for putting up base prices that might be too high for the liking of the franchises. Here is a look at five such players.
1. Harbhajan Singh
Harbhajan Singh has arguably been one of the marquee players of the IPL. He is fifth in the list of highest wicket-takers in the history of the IPL. In 160 games that he has played, the Turbanator has picked up an incredible 150 wickets with best figures of 5-18.
His best days were sure with the Mumbai Indians, with whom he was for 10 years. However, his spell with the Chennai Super Kings since IPL 2018 was not that great. He opted out of the IPL 2020 season because of the COVID-19 safety concerns. CSK have released the veteran ahead of the IPL 2021 auction.
Although he is one of the legends of Indian cricket, Harbhajan is in the twilight of his career. Thus, a price tag of INR 2 crores could be a very high ask for franchises.
2. Kedar Jadhav
At one point in time, Kedar Jadhav was one of the most sought-after Indian cricketers, especially when he burst on to the international scene in 2015. He became a consistent player with the Indian team and eventually became a regular in his IPL sides Royal Challengers Bangalore and the Chennai Super Kings.
However, he has had a horrible IPL 2020 season, scoring just 62 runs from 8 games at a modest average of 20.66. CSK released the veteran right-hander ahead of this season. Although he has a wealth of experience, a price tag of INR 2 crores could be a bit high for a player who seems to be past his prime.
3. Moeen Ali
Moeen Ali has been a fantastic all-rounder for England in white-ball cricket and has proved to be the ideal player every T20 team would need. Thus, many thought RCB had bought a real handy player when they had snapped up Ali in the IPL 2018 auction.
However, he has just played 19 games for RCB in these three seasons and has scored 309 runs at a modest average of 20.60 and has picked up just 10 wickets. RCB have released him ahead of the IPL 2021 auction.
Although there is no doubt in his ability, with other all-rounders available at a cheaper base price, the price tag of INR 2 crores might see Moeen Ali end up without any suitors.
4. Sam Billings
Sam Billings is an extremely talented England player and had a good season for the national team. Billings bats certainty lower down the order in the ODI side, Billings will have his eye on the T20 World Cup squad.
Thus he would like to perform well in the IPL. He was with teams like Chennai Super Kings and the Delhi Daredevils. However, he has scored 334 runs in 22 games at a poor average of 17.57.
Hence, such numbers do not justify an INR 2 crores price tag.
5. Liam Plunkett
Another fringe player who would like to get back into the England team, Liam Plunkett keeping his price tag as INR 2 crores was the most shocking revelation.
The all-rounder had played for the Delhi Daredevils. But in 7 games in 2018, he picked up just four wickets and bowled at a high economy of 9.00. Hence, from the five players mentioned above, Plunkett is the one who looks most likely to go unsold in the IPL 2021 auction.