WWE
Aliyah Facts: All You Need To Know About The New WWE SmackDown Star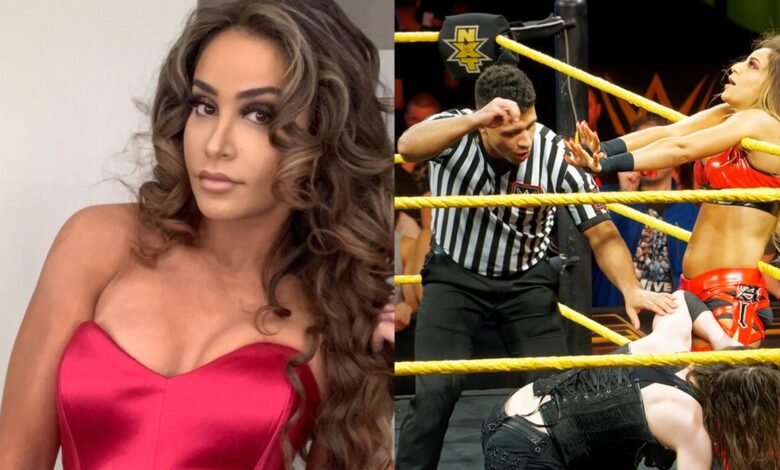 Aliyah has become the latest addition to the WWE SmackDown roster. Friday Night SmackDown is one of the top weekly shows of the Vince McMahon-owned wrestling promotion. Recently, WWE organized a Draft, where RAW and SmackDown formed new rosters.
One of the Superstars picked by SmackDown was Aliyah who had been performing on the WWE NXT brand. The Draft picks will come into effect soon, so it should not be a surprise if the newest member of SmackDown shows up on the Blue brand in the coming days. Fans are excited for Aliyah's call-up and before she rises to the top, let's have a look at some lesser-known facts about the new WWE SmackDown Superstar.
1. The real name of Aliyah
Most of the WWE Superstars wrestle under special in-ring names. The WWE Creative team provides them the names, and Aliyah also belongs to a similar category. Her real name is Nhooph Al-Areebi. Not many fans would know the fact that she is of Syrian and Iraqi descent.
2. She was born in Canada
Although the WWE Smackdown star is of Syrian and Iraqi descent, she was born in Toronto, Ontario, Canada. Aliyah was born on November 23, 1995 in Canada, but she is currently living in Florida, United States.
3. Aliyah signed with WWE back in 2015
Aliyah received a contract from WWE when she was just 20 years old. The female star made her first appearance on WWE TV along with former WWE Superstar Tyler Breeze on NXT. She then wrestled in a six-woman tag team match at a live event, and that started her journey to SmackDown.
4. She made up her mind to become a wrestler in 2008
Aliyah was only 13 years old when she decided to become a professional wrestler. She made this big call after watching a match between Beth Phoenix and Mickie James on RAW in May 2008.