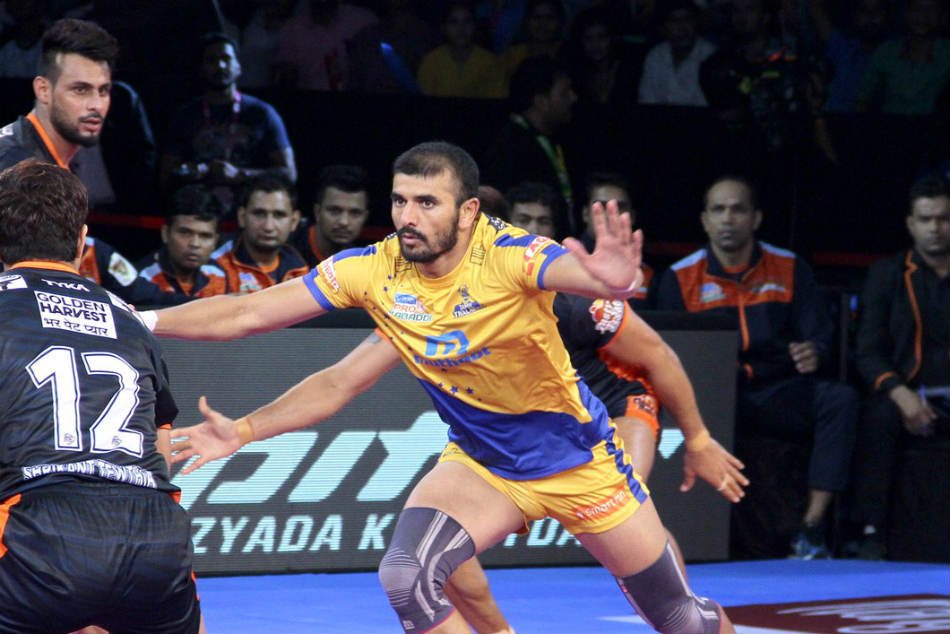 Tamil Thalaivas skipper Ajay Thakur is one of the finest kabaddi players in the country right now. He led the Chennai-based franchise from the front in season five and season six. Unfortunately, his teammates could not back him up much.
The Tamil Thalaivas have always finished at the last position on the standings, and Ajay Thakur will be keen to turn things around when the franchise takes the court in season eight of the Pro Kabaddi League.
Speaking of Ajay Thakur, the Tamil Thalaivas star recently appeared on Pro Kabaddi League's Instagram show Beyond The Mat – Season II, where he discussed a range of interesting topics. The Indian raider shared a lesser-known story of his childhood days, when he ran away from his house at the age of 10 to play a kabaddi tournament.
When Tamil Thalaivas star Ajay Thakur's passion for kabaddi took him to the next level
Recalling the time when he had run away from his house to take part in a kabaddi tournament, Tamil Thalaivas captain Ajay Thakur said:
"I used to study at a private school at that point and my mother was a teacher in that school. She used to think that if I play, I might get injured or get distracted from studies. So, one day I left for school but went for a tournament instead. Everyone at home really got worried. I returned after 2-3 days. Back then there were no phones either, so everyone thought I had gotten lost somewhere. I got reprimanded for doing that, but I showed my mother the trophies I had won and then she was happy."
Currently, Ajay Thakur is the captain of the Tamil Thalaivas team in PKL. Besides, he has also skippered the Indian kabaddi team in the past. Although his family did not allow him to play kabaddi in the beginning, they would be extremely proud of his performances right now.