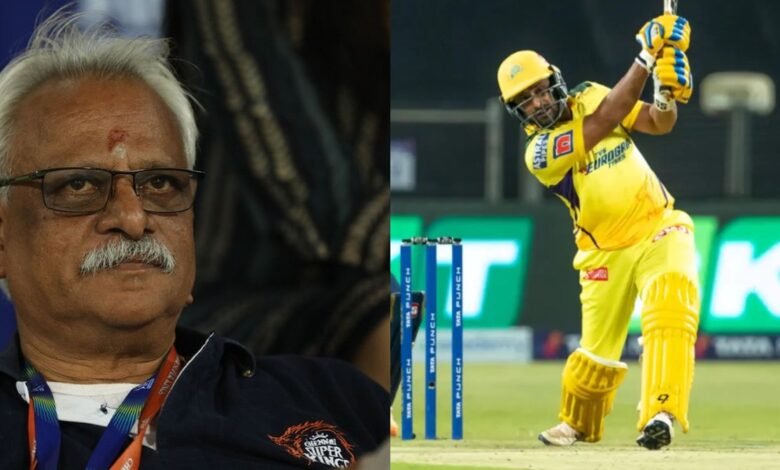 There has been a bit of confusion in the CSK camp this morning after one of the main batsmen of the team, Ambati Rayudu, announced on Twitter that he was going to be retiring from the IPL after the ongoing season and then deleted his tweet after a few minutes.
It created confusion among the fans and when NDTV contacted CSK CEO Kasi Viswanathan to talk about the matter, he made it very clear that Ambati Rayudu was not retiring and the tweet that he posted was only due to the frustration that might have been caused by his own performances this season.
CSK CEO also insisted that Rayudu was going to be a part of the CSK set-up going ahead. It's all very surprising because Rayudu, ahead of the start of this IPL season, had said in an interview that he was ready for the new 3-year cycle of the IPL. And then he announced his retirement after just one season of the cycle.
However, the retirement was understandable to the fans because Rayudu is 36-year old now and his performances with the bat wasn't up to the mark this season. But, the confusion started when Rayudu deleted the tweet because retirement is not a casual announcement and a retirement tweet being deleted within a few minutes after it was posted, it was surprising for everyone.
CSK CEO's statement on Ambati Rayudu has further added to confusion
Now that the CSK CEO has said that Rayudu tweeted only out of frustration, it has further added to the confusion. This hasn't been a normal season for CSK anyway. They have lost a lot of games and out of the playoffs race now and there has also been a captaincy switch mid way through the season.
CSK are generally a very smooth run franchise and to have all this confusion within a space of few days, the fans are a little annoyed right now.
CSK CEO Kasi Vishwanathan on Ambati Rayudu:

No no he's not retiring. Maybe he wasn't happy with his performances and might have put it out. Just a psychological thing, I reckon. He'll be with us.#IPL2022

— Subhayan Chakraborty (@CricSubhayan) May 14, 2022