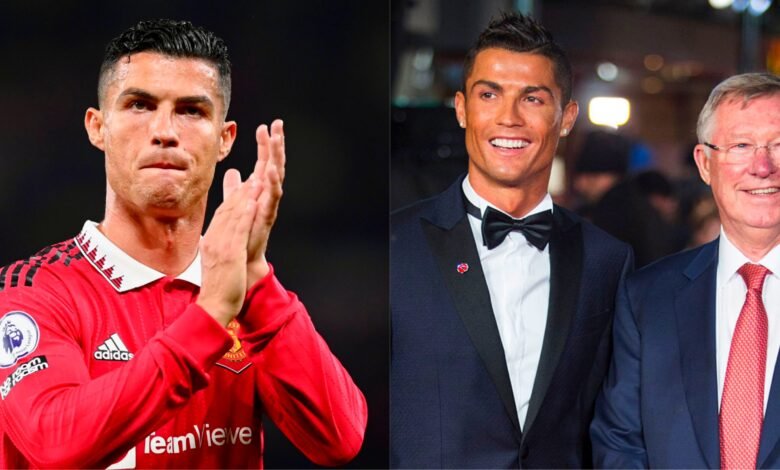 With the speculations already rising, just ahead of Portugal's opening encounter in the ongoing FIFA World Cup, Cristiano Ronaldo is all set to leave Manchester United as the club has decided to terminate his contract mutually.
The club statement at Manchester United read, "Cristiano Ronaldo is to leave Manchester United by mutual agreement, with immediate effect. The club thanks him for his immense contribution across two spells at Old Trafford, scoring 145 goals in 346 appearances, and wishes him and his family well for the future. "Everyone at Manchester United remains focused on continuing the team's progress under Erik ten Hag and working together to deliver success on the pitch."
Cristiano Ronaldo found himself in the midst of intense heat after he opened up on an interview with Piers Morgan about the mismatch of expectations at the Old Trafford. Ronaldo failed to get some crucial game time under his belt after Erik Ten Hag took over.
In the limited opportunities that came his way in 2022, the Portuguese skipper could net just a solitary finish, missing out on countless other opportunities that forced a hand from ETH to keep him on the bench.
Much to Manchester United's surprise, one of their senior most campaigners, Ronaldo started showcasing his arrogance by unexpectedly walking out of a contest at least three minutes ahead of the finish mark. There was a further tug at ETH's patience when he refused to come on as a substitute that he believed was a snide at his ego.
This is what Twitter had to say about Cristiano Ronaldo
Ronaldo would be leaving a bloated legacy at the Old Trafford over the span of the last two spells where the first spell in Old Trafford saw him building handsomely and then his return to the Theatre of Dreams started on a rambunctious note but eventually all the salvo fizzled out.
Twitter was divided by the current fate of Ronaldo and didn't leave a single stone unturned to probably wish a goodbye message from OT or even screamed out aloud in favour of the Portuguese star.
He came,He saw ,He conquered and left. He returned ,he failed and left like a villain @ManUtd confirm the departure of of @Cristiano on mutual agreement.@DavidLumansi @OdokonyeroJimm4 @JohnSENTAMU2 @AllanDarren @AdonHo @elijah_male @senelvis#Cristiano #CristianoRonaldo pic.twitter.com/8b2W5agOpM

— Eliot Owen Ojambo (@eliot_ojambo) November 22, 2022
https://twitter.com/amoremoondizis/status/1595115685008801792
Thank You CR7 ❤️ Viva Ronaldo #CristianoRonaldo #MUFC pic.twitter.com/mCcyMq6Gb2

— Parameswaran (@Prakhash11) November 22, 2022
Now it's official! #CristianoRonaldo leaves #ManchesterUnited and becomes a free agent. No surprise here and confirmed since the last October 4! #transfers #MUFC pic.twitter.com/5wRhGxNzYX

— Nicolò Schira (@NicoSchira) November 22, 2022
Breaking: 🚨

Cristiano Ronaldo Leaves Manchester United !#CristianoRonaldo #Ronaldo #CR7 pic.twitter.com/Z0c3YaLCNi

— I'm Human™ (@Tera_Baap_hu___) November 22, 2022
Thank you for everything ❤❤❤
Our forever GOAT 🐐

Credits – @utdpryde#GGMU #MUFC #CR7 #CristianoRonaldo#Ronaldo @Cristianopic.twitter.com/bwrdiiBT8S

— MUSC Mumbai (@ManUtdMumbai) November 22, 2022
https://twitter.com/sri_ashutosh08/status/1595112920106815488
Viva Ronaldo
Thank you legend
Best of luck with everything#CR7𓃵 #CristianoRonaldo pic.twitter.com/yy2OXRQvVT

— DMOT DICE (@X6dice) November 22, 2022
🚨 BREAKING: Cristiano Ronaldo is to leave Manchester United by mutual agreement, with immediate effect.

"The club thanks him for his immense contribution across two spells at Old Trafford", statement confirms. pic.twitter.com/wpkHJLVVpu

— Fabrizio Romano (@FabrizioRomano) November 22, 2022