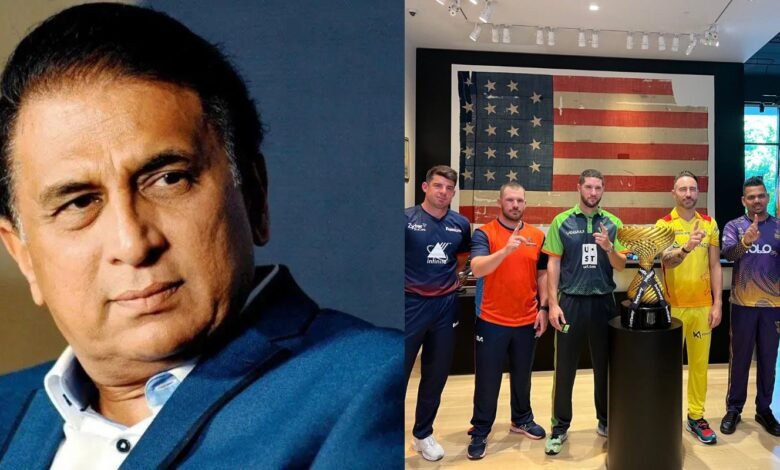 The first edition of Major League Cricket will start on July 13th. It will go on until July 30th. MLC 2023 will see six teams fight to win the title. The tournament will happen in two venues, namely the Grand Prairie Stadium in North Texas and Church Street Park in North Carolina. Meanwhile, the organizers announced the list of commentators for the event. Here, we take a look at the list of commentators for Major League Cricket 2023.
List of commentators for Major League Cricket 2023
Attracting viewers, especially on TV and digital mediums is one of the major agendas whenever a T20 league is setup. This sets a good platform for the competition from a financial point of view. Thus, the tournament can go on and exist on its own, just like IPL has done.
A key factor in this is to ensure that the broadcast quality is good for the viewers. They would need an immersive experience and they would also like value added by those calling the game. This goes a long way in helping the viewers enjoy the proceedings. Since cricket is nascent in the United States of America, helping a few fans understand the game would also be vital. Commentators will play a huge role and here are those who will call the game in MLC 2023:
Graeme Smith
Mpumelelo Mbangwa
Natalie Germanos
Alan Wilkins
Nikhil Uttamchandani
What a stellar team 🤩

Our all-star commentators will bring a rich range of international cricket experience to give color to broadcasts showcasing this historic season of #MajorLeagueCricket! 🇺🇸 🏏 🏟️

Read more ➡️ https://t.co/XiamdapCxI pic.twitter.com/PmzEALE9Df

— Major League Cricket (@MLCricket) July 13, 2023
An important tournament for the future of the game
The USA is one of the biggest markets on the globe for any product, not just sports. Cricket is still a growing game with many markets still left untouched. If the sport finds popularity in the USA, its reach would become bigger.
For that, MLC has to be a success. For any new league, the first edition is important. Hence, the organizers will hope for quality cricket content over the next few weeks.