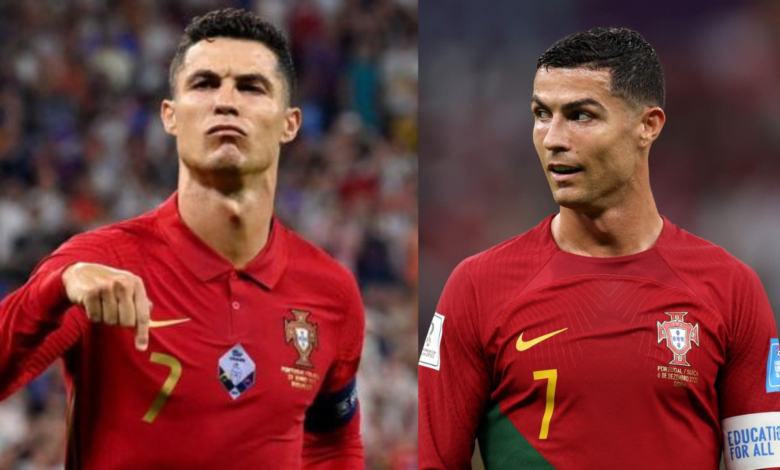 Cristiano Ronaldo plays for Portugal in their first Euro 2024 qualifier against Liechtenstein. He surpassed Pele as the all-time leader in men's national team caps.
During his substitute appearance against Morocco in the 2022 World Cup quarterfinals, the Portuguese talisman tied with Kuwait striker Bader Al-Mutawa for the most international caps ever with 196. The 38-year-old forward is currently playing in the Saudi Premier League for his club team, but he has been called up by Portugal's new manager Roberto Martinez for the start of the team's next European Championship qualification campaign. 
Ronaldo, formerly of Manchester United, has been red hot for Al Nassr, scoring nine times in 10 games. The striker wants to keep playing for his country as long as possible, and he makes history this week.
Martinez has guaranteed Ronaldo that he will continue to play a key part in the Portuguese team. Ronaldo will attempt to add to his record 118 goals scored for his country in international competition.
Ronaldo has scored 14 goals in five appearances in the European Championship finals – both highest totals in the history of the men's game.
Portugal's first 2024 European Championship qualifying match is on Thursday against Liechtenstein. Ronaldo starts the game. Three days later, Portugal will play Luxembourg.
ALSO READ: "The patience is over, he will be sold" – Manchester United set to sell their €29m rated first team player in the summer transfer window of 2023
Portugal vs Liechtenstein confirmed line-ups
Portugal XI (5-3-2): Patricio; Cancelo, Danilo, Dias, Inacio, Guerreiro; Fernandes, Palhinha, Silva; Ronaldo, Felix
Liechtenstein XI (5-3-2): Buchel; Wolfinger, Malin, Traber, Hofer, Meier; Frommelt, Weiser, Hasler; Gassner, Sele
Twitter Reacts:
he's just the goat https://t.co/kmGs78fGSj

— OG_tammy (@OGtammy2) March 23, 2023
All these things just mean, it's almost time…. What a career ❤️ https://t.co/TTFyVYpuJH

— BIG HANZO🇬🇧🦂🥷🏾🦅 (@Therealomorogbe) March 23, 2023
Ronaldo's fitness is unmatched 🔥.🙌🏿 https://t.co/Ac64tLjJgq

— Jogoo la Shamba Mjini (@JMariotz) March 23, 2023
As much as I don't care for him currently, I still want him to reach 200 caps. Too good of a number for me to ignore. https://t.co/RYbz4PWDYL

— Chris (@MichuBacca) March 23, 2023
weird how ronaldo has 197 intl apps but has 0 WC KO goals

— Phil (Shadowbanned 🕊) (@Catalan_Phil) March 23, 2023
"I don't chase records, records chase me" ~ Cristiano Ronaldo The GOAT

— QAISRA (@BhattiQaisra) March 23, 2023
most of ronaldo fans havent knew about liechtenstein before this match i swear😭

— RAPHINHA SZN🇯🇲🇨🇭 (@adrian27278) March 23, 2023