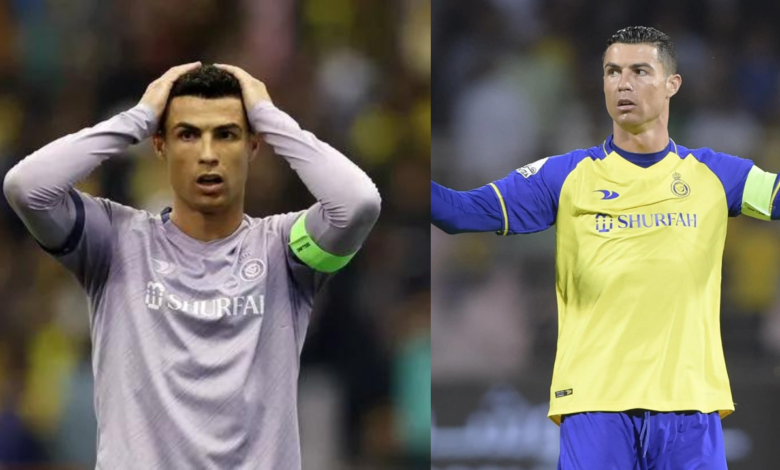 Cristiano Ronaldo Is Set To Suffer Yet Another Huge Loss: Cristiano Ronaldo, the Al Nassr forward, found himself under the Spanish sun once more as his team faced Celta Vigo in a pre-season friendly match. Even though Celta Vigo dominated the friendly with a resounding 5-0 victory, Ronaldo made headlines with his audacious comments on the European football landscape. The Portugal international only saw action in the first half, but his appearance was enough to stoke the embers of controversy.
As per MD's report, Ronaldo might have inadvertently put his long-standing Nike contract in jeopardy. It appears the 38-year-old forward was spotted wearing Adidas X Pro shin pads during the friendly against Celta Vigo. If true, this act could potentially be considered a breach of contract.
Ronaldo has been in a fruitful partnership with Nike for the past two decades. Throughout this time, the star player has regularly been seen sporting personalised shin pads, carrying the Nike brand. However, for reasons still unclear, he chose to deviate from this custom in the recent match against Celta Vigo.
The sight of Ronaldo donning shin pads from Adidas, Nike's biggest competitor in the sports branding market, is indeed a significant deviation. The consequences could be severe, considering the lucrative nature of his contract with Nike, reportedly valued at a staggering €170m.
Cristiano Ronaldo might have inadvertently put his long-standing Nike contract in jeopardy
The incident has stirred the sports branding market, raising questions about Ronaldo's relationship with Nike. Was it a one-off event or indicative of a broader shift? The answers will become apparent in the days to come.
Ronaldo's move to Saudi Arabia's Al Nassr, along with his provocative statements about European football, already generated much buzz. Now, this latest twist adds another intriguing chapter to the Portuguese's eventful career.
Over the years, Ronaldo has proven to be a powerful influencer in the sports branding landscape. He has leveraged his football prowess and global fame to become a highly sought-after brand ambassador. Now, as he potentially courts controversy with his choice of gear, all eyes are on how this situation will unfold.
Will Ronaldo be able to smoothen things over with Nike, or will this event mark a new phase in his brand endorsement career? Only time will reveal the full implications of this episode. But one thing is for sure – with Ronaldo, there is never a dull moment, be it on or off the pitch.
Ronaldo was linked with Arsenal before he moved to Saudi. However, despite this Arsenal news, a deal did not happen!!
You may also read: Sadio Mane Reveals 'The Secret Conversation' With Cristiano Ronaldo That Convinced Him To Move To Al Nassr