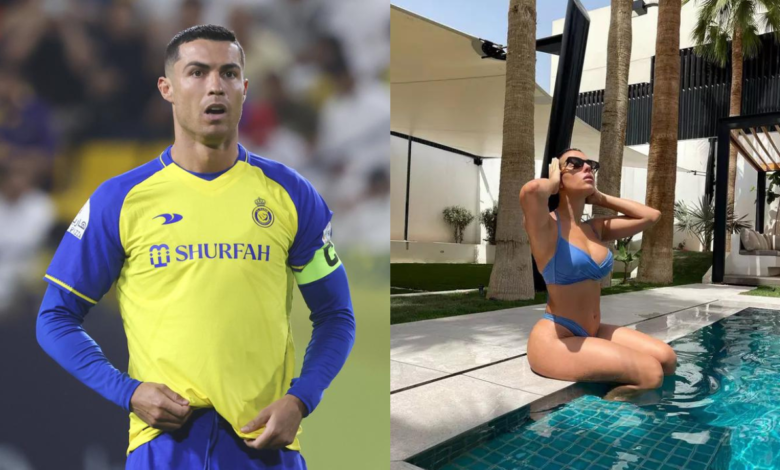 By sharing scantily clad swimsuit photos on Instagram, Cristiano Ronaldo's girlfriend, Georgina Rodriguez, may have broken Saudi Arabian law.
After Ronaldo signed with Al-Nassr after the 2022 World Cup, and his acrimonious departure from Manchester United, the supermodel moved to Riyadh to be with her lover. Despite the tougher laws in Saudi Arabia compared to Europe, the pair is often seen out and about visiting the desert kingdom on their days off.
The model, though, might get into trouble if she continues to publish bikini photos next to a swimming pool on her Instagram account. The posting of "over-exposed or semi-nude" photographs on social media is illegal in Saudi Arabia. Thin, see-through, or low-cut clothing that exposes the shoulders or neck is also prohibited.
Georgina Rodriguez, Cristiano Ronaldo's girlfriend, risks prosecution in Saudi Arabia by posting explicit swimsuit photos on Instagram
CHECK OUT HER INSTAGRAM POST HERE:
The influential pair has yet to tie the knot, but they are allowed to cohabitate despite legal restrictions on such arrangements. Authorities have given them a pass because of their celebrity status, but whether or not they will ignore Rodriguez's Instagram post remains to be seen. The former Gucci store worker flaunted her physique in swimsuit photos around a pool. The "Riyadh – Kingdom of Saudi Arabia"-tagged post received over 2 million likes and several of her 49.3 million followers complimented it.
As a result of their stalemate with Al-Khaleej, Al-Nassr are now three points off of first place in the Saudi Pro League, and Ronaldo continues to struggle in front of goal. However, on May 16, they will try to improve their play against Al-Ta'ee.
In other news Is Cristiano Ronaldo leaving Al-Nassr to return to Real Madrid?