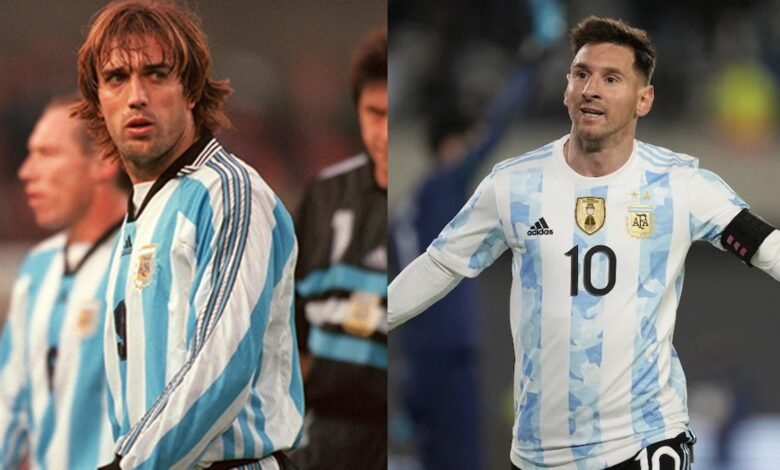 Argentina is undoubtedly one of the most formidable sides when it comes to FIFA World Cup. From Messi's captivating brand of twist and turns to Maradona's supremacy throughout the span of a World Cup and then capping it off with a controversial goal in the grand finale, the Blue and Whites have left behind an impressive legacy in the history of the tournament.
They have lifted the prestigious trophy twice with the first one coming in 1978 while the second one came in 1986. They are also three-time runners up of this contest in the years 1930, 1990 and 2014. Their recent times in the tournament have been questionable, with their last shard of glory coming in 2014 where they had their hearts broken 8 minutes from regulation time with Mario Gotze volleying home an exquisite finish.
With all said and done, the team has still weaved an impressive web of legacy whenever it comes to football and when it comes to the biggest trophy in the history of the sport, it has been nothing short of a wondrous journey for the Argentines. In this story, we will be bringing you the top five goal-scorers for Argentina in the FIFA World Cup.
#1 Gabriel Batistuta
Gabriel Batistuta believed in one simple mantra and that was to arrive on the pitch, put in the hustle and get those goals. For him, there was no midway, either he was going to strike big or he was not going to be reticent. He is Argentina's topmost goal-scorer in FIFA World Cup and boasts of 10 netters. He scored 4 goals in 1994, 5 in 1998 and 1 in 2002.
#2 Guillermo Stabile
Guillermo Stabile is one of the finest Argentine marksmen whose finishing skills were all together from a different world. He got his tally of 8 goals in the opening edition of the World Cup that happened in 1930. He bagged 8 goals in the tournament which also played a crucial part in propelling the South American giants to the final.
#3 Diego Maradona
The God of football and his godly hand created the sound for all the right and the wrong reasons. No one would come close to Maradona's footballing wizardry except Pele even though the latter was a clinical striker while Diego Armando Maradona crafted the game for himself. He would prance his way past a string of defenders and then pull the trigger in majestic glory. He would hammer 2 goals in 1982, and bossed around in 1986 with 5 strikes while his final World Cup goal would come in 1994.
#4 Mario Kempes
Kempes was just part of one World Cup where he would bag his entire tally of 6 goals. He was a fine finisher and was also tagged as a fox in the box. He knew his positioning and would fire home the most important goals whenever his team needed him. Despite not being able to make a significant mark in the following tournaments, he would remember for his grand larceny in 1978.
#5 Lionel Messi
Considered one of the G.O.A.Ts in modern football, Messi is a playmaker and somehow still leads the scoring charts for Barcelona. However, his exploits for Argentina haven't been as great as you want it to be but with the team that comes along, he almost fights single-handedly, making it a challenge for himself to keep on piling the numbers. He has scored 6 goals in the FIFA World Cup, the first one of which came in 2006, followed by 4 in 2014 and 1 in 2018.