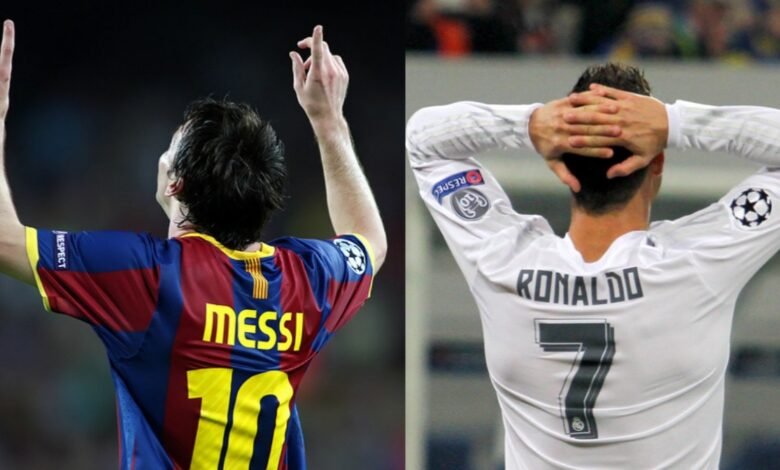 Iconic jersey numbers: Getting your jersey personalized has an extreme brand of pleasure and joy hidden in the process. Sadly, our favourite players do not get to choose their favourite digits on their backs.
Owing to countless circumstances and regulations, players have to stay assuaged with whatever is being handed over to them. However, with time and some extraordinary illustrations, they do manage to notch up the iconic jersey numbers that are heralded as sacred in football.
If you asked a football player which jersey one would like to don, the maximum number of answers will range between a select few who have been immortalized by the likes of legends who have romanticized, brutalized, popularized and most importantly loved the game with their body, heart and soul.
In this story, we will bring to you the five most iconic jersey numbers that have been etched on our memories, with our icons of the sport being swathed in them.
#1 Jersey number 1
Given to goal-keepers across the sport, this jersey has found its relevance through the last guard of the citadel who would put their lives and body on the line countless times. Spanning from El Loco to the Titan, Gordon Banks to Lev Yashin, Gianluigi Buffon to Manuel Neuer, this jersey is a personal favourite for goal-keepers.
Every budding goal-keeper dreams of donning the number 1 jersey for his team, but not all of the icons were fortunate enough to have their dreams manifested. Peter Shilton, one of the most legendary names of the goal-keeping discipline was given the number 13 jersey and he turned the unluckiest number into a figure of charisma, charm and gravity defiance.
#2 Jersey number 4
Ideally, this number is a favourite amongst defenders. The towering monikers marshaling the rearguard against untenable forces, may it be the likes of mediocre aspirants to illustrious giants, a number 4 can stop even a canon-ball.
From Ramos to Patrick Vieira, Jurgen Kohler to Pep Guardiola, this jersey was immortalized over the enduring span of time. Though in recent days, it was Sergio Ramos who blew the popularity of this sacred number through the sky.
#3 Jersey number 7
One of the most iconic jerseys of all time, jersey number 7 has reached a level of incredible popularity after being donned by the most effulgent superstars in the canon of football. From Cristiano Ronaldo to David Beckham, from Eric Cantona to George Best, from Raul Gonzalez to Luis Figo and above all the illustrious little wren, Garrincha rode roughshod over the world to cement this number's pan-galactic popularity.
This jersey is usually donned by the most skillful player of the team, and all the aforementioned names brought alive a brand of football that will always make the world wonder that which fabric of cloth were these players cut from?
#4 Jersey numbers 5 and 9
These two jersey numbers aren't as famous as their counterparts in the history of football. However, these two figures have been sported by a few of the greatest names to have played the sport. Jersey number 5 usually belongs to a center-back and has been donned by the impressive likes of Carles Puyol, Fabio Cannavaro, Franz Beckenbauer and Rio Ferdinand.
Jersey number 9 belongs to an out-and-out striker and will forever be embossed in the memories of the football fans for being on the back of one of Brazil's most electrifying strikers of all time, Ronaldo. However, it has also been donned by other legends like Alfredo Di Stefano, Marco van Basten, Hugo Sanchez and Newcastle legend, Alan Shearer.
#5 Jersey number 10
Needless to say, but every single player and fan who has been following the sport closely or from distance, in-depth or in a superficial way, is familiarized with this bedazzling figure on the back. This goes to the most valuable player of the team, not in terms of money, but definitely the blazing gentry of football that comes along with it.
This iconic number has been sported by the likes of Lionel Messi, Pele, Diego Maradona, Francesco Totti, Rivaldo, Roberto Baggio, Zico, Lothar Matthaus, Dennis Bergkamp and the list will not end. Let me just tell you a tiny story that this jersey is associated with. It is a one-word story. With this jersey comes 'hope'.