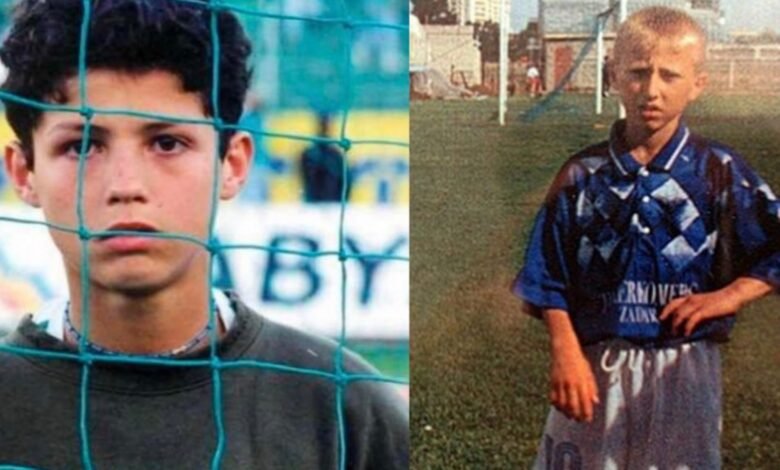 Football, one of the most democratic sports, is said to be the 'game of the people' . Few other sports are often cobbled together in something so organized with such little resources. Where a pair of posts and a crossbar are unavailable, the closest bundle of sticks will do. With a contemporary venue out of the question, dusty streets can instead become a theatre of dreams. The very sport itself is an expression of both individuality and communal culture. The game represents a path to escape from their social and economic strife. There are many professional footballers who beat poverty to achieve their dreams.
Poverty is often a strong motivator, even though it's undeniably heart-rending in nature. Football has long been a vehicle for several underprivileged men and women to enhance their financial circumstances. The real charm in this context lies not only in being successful, owing to their own blood, sweat and tears – but that in doing so their families are lifted, while thousands of fans can enjoy and derive joy from their achievements.
There are remarkable stories embedded during this sporting phenomenon, each bathed in a discrete nature which defines the player in question. Let us see five such geniuses on the field who overcame every obstacle that came in their way, and reached the epitome of success.
1. Cristiano Ronaldo
Cristiano Ronaldo was born on 5 February 1985. He plays as a forward for Serie A club Juventus and is the captain of the Portugal national team.
Ronaldo was almost aborted pre-birth by his mother, Dolores Aveiro, before he was born in the penurious San Antonio neighbourhood of Funchal, within the Portuguese archipelago of Madeira. He was the youngest child of Jose Dinis Aveiro, a municipal gardener and Maria Dolores Dos Santos Aveiro.
Ronaldo lived his youth in poverty, sharing one room together with his mother and two sisters, but he forged his path to glory. He got expelled from school at the age of fourteen because he threw a chair at an educator who disrespected him. At the age of 8, he made his way into the youth ranks of Clube Futebol Andorinha de Santo António. In 1997, he packed his bags and left San Antonio at the age of 12.
At the start of his career, the coaches were concerned about Ronaldo's slim posture and thus, they fed him extra food after training. In 2003, Ronaldo was signed by Manchester United. When he joined the club, he asked for the jersey number twenty-eight but received the number seven, instead. This motivated him to rise up to the number and to be referred to as CR7. Ronaldo's net worth is nearly $460 million, making him one of the richest athletes in the world.
2. Luis Suarez
Treasured in Montevideo, Luis Suarez spent the primary years of his life instead of in Salto, playing shoeless football on the streets. Not until he was seven – owing to his father's unemployment – did Suarez move to the Uruguayan capital, along with his six siblings. His family was frequently incapable of furnishing him with basic needs. His father, Rodolfo Suarez, was a porter. He left the family behind when the Barcelona star was twelve.
He struggled for focus during his developmental days at Nacional after mixing in with a rough crowd – but Suarez has credited the hardships he faced as a teenager for fuelling his desire to achieve what he truly deserves in football. It is assessed that Suarez has a net worth of $70 million.
3. Zlatan Ibrahimovic
Born on 3rd October 1981, Zlatan is a Swedish striker for Serie A club A.C Milan. Ibrahimović was brought up in the Rosenwald district of Malmö, an area famous for swallowing kids than producing brilliant footballers.
His father was an alcoholic. At his tender age of 2, Zlatan's parents has a divorce. Ibrahimovic was left to steal what he required – occasionally, a motorbike to ride to coaching – developing his technical skills by taking part in street ball on a makeshift pitch in Rosengard.
He did not realize his own potential till he was 18. The world was often a chilly, cruel place, but with a ball at his feet, Ibrahimovic could make that world bend to his will. The footballer who was born poor has currently gathered a net worth of roughly $90 Million, which makes him the 14th richest athlete in the world.
4. Sadio Mane
Sadio Mane was born on April 10, 1992. His family was so poor that they couldn't even afford his education. Sadio is additionally among the players who started football with nothing. He found his passion for football very early in life, and since there was no money to travel to high school, twiddling with other kids within the neighbourhood was the simplest alternative.
At age 15, he was accidentally found by a French scout in Senegal. He took Mane to France to exhibit his outstanding talent. There he began to play for the Metz. He looks for each opportunity to assist underprivileged people in Senegal.
Mane earns on average 90,000 pounds every week that's $121,000 a week. His estimated net worth is $24 million.
5. Luka Modrić
Luka Modrić, born 9 September 1985, a Croatian professional footballer, plays as a midfielder for Spanish club Real Madrid and is the captain of the Croatia national team.
Modric was only five and worked as a goat-shepherd when the Croatian War of Independence began in 1991, and just months later his grandfather was tragically executed by Serbian rebels. Their home was burned down, and as a result, the family was forced to go away leaving everything they owned behind. They were forced to live in an impromptu refugee camp. He passed his time by kicking a football around the parking zone, even with danger always lurking nearby. Fleeing incoming grenades was a standard occurrence for the young Modric during his youth at NK Zadar. After the war ended, Modric would eventually rise through the ranks, despite facing rejection from beloved childhood club Hajduk Split.
Modric led his national team to the finals of the 2018 'FIFA World Cup' and received the 'Golden Ball Award' that's given to the simplest player of the tournament. Modric features a net worth of $7.5 million.