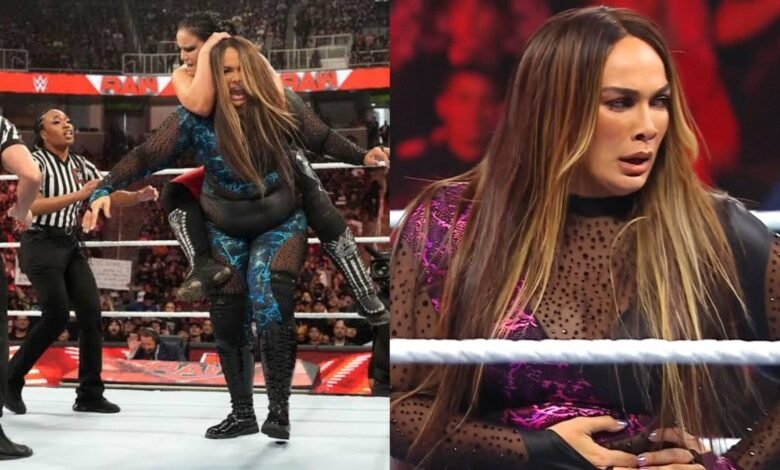 On the most recent edition of Monday Night RAW, WWE Superstar Nia Jax and her ferocious adversary Raquel Rodriguez engaged in a thrilling fight. Although Jax had the upper hand at first, her pursuit of victory was stymied when Rhea Ripley entered the arena.
This set off a series of events that resulted in pandemonium and a no-contest ruling. After their horrific confrontation was over, Nia Jax turned to social media to issue her foe a scary message.
Rodriguez was the target of a barrage of vitriol from Nia Jax, who projected a wave of intense emotions into her speech. She simply wrote, "YOU'RE GONNA PAY FOR THIS (emoji)," with a hint of imminent wrath. You can see the Instagram story here. This foreboding proclamation heightens the enmity between the wrestlers and leaves fans eagerly anticipating the next retaliation.
Teddy Long Weighs in on the Prospects of Jade Cargill Facing Nia Jax on RAW
The ever-shrewd Teddy Long recently revealed his thoughts on the upcoming matchup between Jade Cargill and Nia Jax. Long expressed the belief that a clash between Jade Cargill and Nia Jax would be an excellent opportunity for the former, particularly if it marks her debut rivalry. With a touch of real-life admiration, Long emphasized Nia Jax's amiable nature, attesting to his personal experience with her. He also spoke of his acquaintance with Jade Cargill since her training days.
#WWE Hall of Famer wants to see Nia Jax vs. Jade Cargill (Exclusive) https://t.co/i5mRqG0JmZ

— Wicked Wrestling (@WickedWrestl1ng) October 11, 2023
The seasoned wrestling veteran contended that the two women would prove to be formidable competitors, asserting that Nia Jax, known for her dominance in the ring, is a "sweetheart" beyond the ropes. Having witnessed Jade's evolution from her training days, Long held that their collaboration would be a resounding success and a treat for fans.
In his own words, Long remarked, "I think right now would be the time to put her with Nia. Like Bill said, Nia Jax is destroying everybody, plus Nia Jax is a sweetheart. I got the chance to spend a lot of time with Jade during her training. I got the chance to be right there with her. I think they could tear the house down, and I think they could work with each other without any attitudes or problems. They would want to do stuff with each other that would do good and draw money."
Nia Jax tells fans and resellers to stop bothering her for autographs and leave her alone #WWE #SmackDown #NiaJax pic.twitter.com/8s99mZE8MD

— Perpetual Enwerem (@ogechippp) October 11, 2023
The prospect of Jade Cargill locking horns with Nia Jax on RAW in the near future promises to be an electrifying development eagerly anticipated by the WWE Universe, offering the potential for a clash of titans that could set the wrestling world alight.