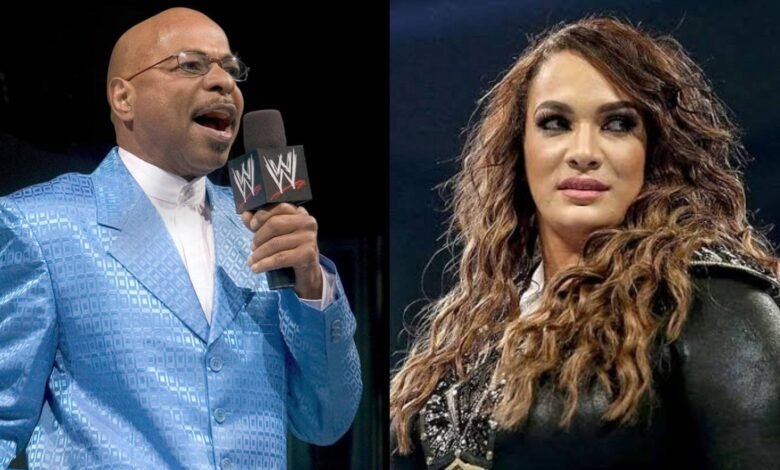 Teddy Long, an iconic figure in the history of the WWE, has expressed his desire to see a heated match between the dominant Nia Jax and the strong Jade Cargill. Although the two superstars come from different wrestling backgrounds, fans are intrigued and eagerly anticipating their potential confrontation on WWE RAW.
Jade Cargill, who is regarded as one of WWE's most major free-agent signings in recent years, has a commanding presence. Her entrance into the WWE has been eagerly awaited because of her established background as the previous TBS Champion in AEW. Who she will go up against initially in the organisation is the burning question on everyone's mind.
Speaking on The Wrestling Time Machine podcast, Teddy Long proposed Nia Jax as the ideal inaugural rival for Jade Cargill. Drawing from his personal experience, Long recounted witnessing Cargill's early training days and praised her dedication to the craft. He expressed confidence that Cargill and Jax could deliver a show-stealing performance while maintaining a professional and cooperative working relationship.
Can @ZoeyStarkWWE lift Nia Jax?!#WWERaw pic.twitter.com/kOeYP2oSb8

— WWE (@WWE) September 26, 2023
Long emphasized,
"I think right now would be the time to put her with Nia Jax. Like Bill said, Nia Jax is destroying everybody, plus Nia Jax is a sweetheart. I got the chance to spend a lot of time with Jade during her training. I got the chance to be right there with her. I think they could tear the house down, and I think they could work with each other without any attitudes or problems. They would want to do stuff with each other that would do good and draw money."
Teddy Long explains how WWE should plan Nia Jax vs Jade Cargill
Teddy Long sees a lengthy and methodical buildup rather than an abrupt confrontation in this prospective collision. He proposed that their initial encounter be distinguished by a dramatic staredown to heighten audience interest. Long imagined the time when a strong character, like Adam Pearce, would intervene to stop the oncoming conflict, saving the great war for a bigger stage.
"When they meet for the first time, all I want is a big staredown. I want that tense moment where Nia is looking down, and Jade is looking up, and you're like what's gonna happen next? And finally, we'll get the official in there, Adam Pearce, I think they are using him quite a lot as an authority figure. He gets into the ring, gets a referee down, and he stops them saying, 'Not tonight ladies,'" expressed Teddy Long.
Jade Cargill at the WWE PC. pic.twitter.com/5YhYaUPaoV

— Wrestle Features (@WrestleFeatures) September 26, 2023
The WWE Universe is anticipating Jade Cargill's entrance on either NXT or the main roster as she continues her training at the Performance Centre. WWE fans will soon be treated to a thrilling battle thanks to Teddy Long's quest for a historic confrontation between Cargill and Jax.