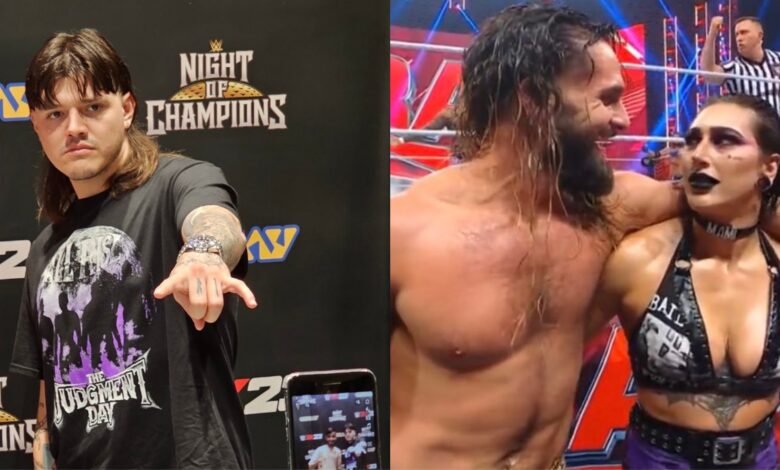 As the WWE Money in the Bank is the next big PPV on the horizon, fans have already started talking about the same and already making the right noises in terms of the matches that can unfurl on the PPV other than the two major battle Royale that would set the wheels in motion for the hallowed MITB contract.
With the rumours flying high, here is a list of the three matches that can be booked for the MITB PPV barring the two gigantic Battle Royales that would have drama, thrill, excitement, a tale of vengeance and most importantly a walk down the memory lane which would see a couple of superstars return to the brand. Here are three matches that can be slated for the PPV.
#1 Seth Rollins vs Finn Balor
The first Raw after the Night of the Champions saw the Judgement Day going head to head against the duo of Rollins and AJ Styles. But then the latter were in  luck as the Judgement Day was taken apart by the duo's supreme flair and even the mind games played by Rhea Ripley actually backfired as Seth nullified it with his own brand of justice. However, it is highly unlikely that AJ Styles will confront Seth again but Finn Balor is one character who would in all likelihood try and take a title shot and this is why this match can happen.
#2 Becky Lynch vs Zoey Stark
Trish Stratus is probably out of her element to keep on battling the likes of Becky who is one of the finest sensations of the Divas section. That is exactly where Zoey Stark comes into the picture and this can very well be a separate match where the Man comes out looking for revenge against the mighty likes of Zoey Stark, with the hunger of avenging her defeat at the hands of the WWE Hall of Famer.
#3 Roman Reigns vs Jimmy Uso
One of the hottest storylines in the arcade of WWE, Jimmy Uso and Roman Reigns may take a completely new turn as the Bloodline has started showing signs of implosion. With Jimmy Uso kicking Roman Reigns twice and not once tell you the beginning of a new rivalry that would eventually rip apart the faction that has been reigning in the WWE arcade.