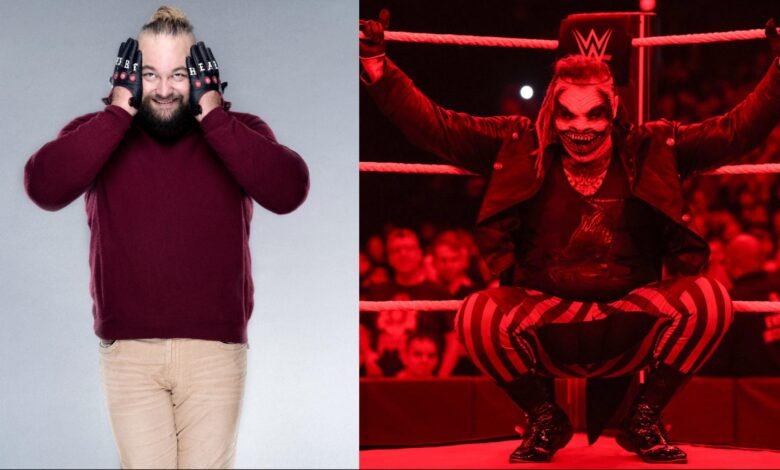 Clash at the Castle 2022 will happen tonight at Cardiff and there is a big rumor going around about Bray Wyatt's WWE return happening during the main event.
Reportedly, he is coming back to mess with the outcome of the match where Drew McIntyre faces Roman Reigns for the Undisputed titles. His interference with the title bout will apparently make Drew leave as the new champ in front of his home crowd. Other reports suggest that there is also going to be major tweak in his character where he returns as a 3 in 1 Mick Foley like personality.
Asked source ref bray update:

ALL info relating to Bray has been locked down today to Hunter/Steph/Nick only.

No source will have any info unless they are Nick/Steph or Hunter Directly.

Due to this there will be no further updates at this time.

— Xero News (@NewsXero) September 1, 2022
Is Bray Wyatt's return really happening?
But all new updates and confirmations about this big potential return have now gone into complete radio silence as WWE higher ups like Triple H, Stephanie McMahon and Nick Khan are fiercely protecting spoilers about Bray's return. Only these three know whatever there is to know about this. Even their close subordinates have been kept in the dark about this.
Triple H calls Bray Wyatt 'crazy creative' 💯 pic.twitter.com/9pxFl64r6U

— WrestlingWorldCC (@WrestlingWCC) September 2, 2022
This could also mean one of two things. He is either coming as a surprise or not coming at all. WWE has been successful in protecting their returns from leaks as we saw during Cody Rhodes' and Jonny Gargano's return. Nobody knew Gargano was returning until 5 minutes before he made his way to the ring. This is good news for Wyatt as it will throw the spoiler mongers off their game, and he will get that huge audience reaction when he appears at the Clash.
Ever since he was released from contract last year, the WWE Universe has speculated his return over the months, and he hasn't confirmed or denied it either sending out cryptic tweets.
As other sources said that Bray Wyatt is in Cardiff. the other source saying it was just a tweet. Is not a reliable source and we cut ties with him https://t.co/ULjYkJ41k2

— ✨Major Greatness✨ (@MajorGr8ness) September 2, 2022
His release had come as a major shocker because he was involved in WrestleMania earlier last year where he faced Randy Orton and was involved in an elaborate supernatural angle with him and Alexa Bliss. He also had creative control over his weird characters and worked separately with the creative. After so much backing coming from Vince McMahon himself, his release was as much a mystery as his return is now.