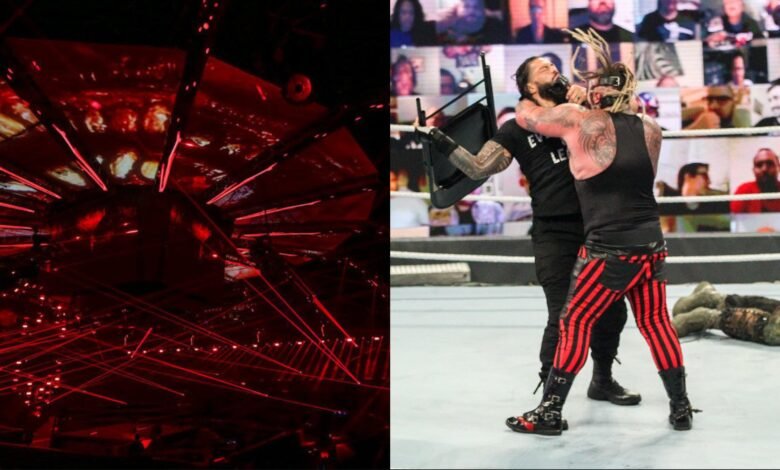 Clash at the Castle 2022 is right around the corner and there is a big rumor coming in about a Bray Wyatt's WWE return. Drew McIntyre is facing Roman Reigns for the Undisputed titles in Cardiff and when you face the Tribal Chief, you face his Bloodline as well plus Sami Zayn.
But rumor has it that Bray Wyatt's WWE return could happen in this match as he returns after an year of being released. As per Xero News, he will return to help McIntyre or attack Reigns and this will ultimately lead the Scottish Warrior to win the championship and end Roman's reign of two years as champ. But all this is strictly speculation at this point although coming from industry insiders.
Its alright Drew

You might get some help next Saturday ……..

RUN

— Xero News (@NewsXero) August 27, 2022
Is Bray Wyatt's WWE return confirmed?
Bray Wyatt's return has been discussed many times in the past after his shocking release last year. He hasn't confirmed or denied it either, sending cryptic tweets from his account adding fuel to the fire.
After Vince McMahon left WWE this year and Triple H took over as creative head, the WWE Universe has been petitioning for the Eater of Worlds to make a return. Clash at the Castle presents the perfect opportunity for that.
LED barricade just a second ago

Glitched as well pic.twitter.com/NgfnUpCxm4

— Xero News (@NewsXero) August 30, 2022
Also there are other rumors claiming that Wyatt is returning in a Mick Foley like gimmick with three separate characters. If that happens, it will be interesting to see which Wyatt shows up at the Clash and if he just lays out Reigns or incapacitates hometown hero Drew McIntyre as well.
No matter which scenario manifests at Clash at the Castle Castle, the main event is sure turning out to be a slobber knocker that will give the WWE Universe, it's money's worth. Let's hope Wyatt is handled better this time around and isn't all gimmick and promos.