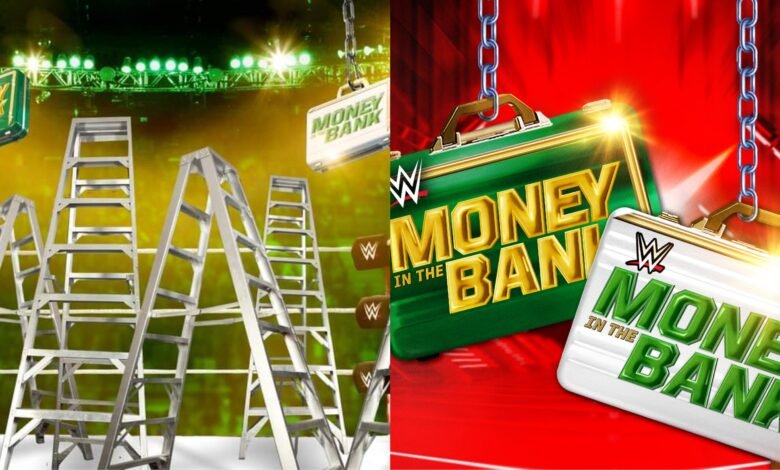 As the Money in the Bank PPV is up next and the WWE universe is already boiling through the roofs, one needs to understand what are the basic rules for the MITB ladder match that would decide the fate of the hallowed contract which would allow the wrestlers to walk away with the timely challenge that they can offer to the title holder.
Here are the rules and perks of the MITB ladder match that you must know before the PPV kicks off to find the challenger for the title who can lay hands on the champion any time they want. However, the process through which you may reach for the title is all sorts of bumpy.
#1 Selection
Ideally, through storylines or at times conducting a tournament or a battle royale, WWE selects the six fighters who participate in the WWE MITB match. At the end of the day, the battle will unfurl between these six fighters who would eye the paperwork.
#2 Winner of the Money in the Bank match
Just like any other ladder match, the contract would be hung by a hook at the top of the ring. One of the wrestlers will have to climb up a ladder and cleanly clinch the suitcase comprising the contract. As soon as the suitcase is cleanly clinched by a superstar, the match is over.
#3 How can the match be won?
The only way to win this match is by climbing the ladder and uncoupling the briefcase. No disqualification, pinfalls or submission would work here.
#4 Duration
There is no fixed duration of this battle but ideally the match goes on for an average of 45 minutes to one hour.
#5 Perks
The winner of the contract will be able to challenge for the WWE title at any point in time he wishes and the champion will have to defend the title, no matter in whichever state he is in.