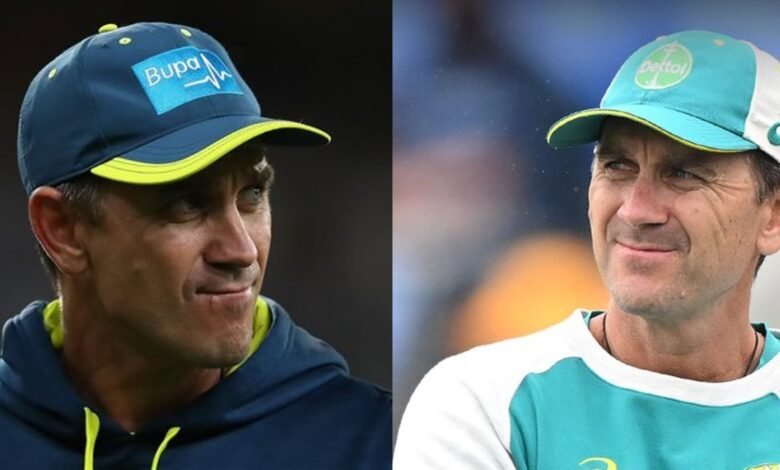 Just after retaining The Ashes series, the Australian head coach Justin Langer resigned from the head coach position. It came out as a piece of shocking news as no one expected him to resign. Langer was offered a short-term extension to his contract but he denied it, confirms Cricket Australia.
Nick Hockley, CA chief executive, also congratulated praised him for his outstanding work. He said that Justin's legacy is assured by the work he has done for the team.
"Justin has been an outstanding coach of the Australian men's team over the past four years. He has restored the trust in the team and his legacy is assured. We are extremely proud of his achievements since he took over in 2018, including the recent T20 World Cup victory and Ashes success. We are naturally disappointed Justin has decided against continuing as a coach but respect his decision and wish him all the best in the future," Hockley said.
Twitter Reactions on Justin Langer's Retirement:
Just after the news broke out, people started putting out their opinions. Here are some Twitter reactions from the former players and the fans.
It's a pretty sad situation when the winning Ashes coach has to go. Clash of methods or personalities or both, no one can dispute Justin Langer's passion for his country or, being from WA, the immense family sacrifices he made in recent times in particular.

— Alison Mitchell (@AlisonMitchell) February 5, 2022
Justin Langer resigns. As good a man & coach as you'll ever find. What an appalling disrespectful schemozzle this has been. Embarrassing. #langer #CricketAustralia

— Gillian OShaughnessy (@GillOshaughness) February 5, 2022
And so it ends. A good man brought down by an incompetent and morally bankrupt organisation. Justin Langer is better out of.
He has put out the fire in the asylum; now let the lunatics take charge again. https://t.co/LZdWefO93R

— John Townsend (@johnt237) February 5, 2022
Between the handling of Sandpapergate, the Tim Paine texts, this Justin Langer contract fiasco and how they've managed to screw up the Big Bash, it's hard to say there's an organisation in more disarray than Cricket Australia

— Jack Fitzpatrick (@JackFitzT1) February 5, 2022
Justin Langer brought respect back to Australian cricket. To see a champion treated with such disrespect is a disgrace.

— Andrea Burns (@andreaburnswa) February 5, 2022
Justin Langer has resigned as Australia coach, bringing to an end nearly 4 years in the job.

He took over at a difficult time and should be praised for what he has done. Disappointed that it ended this way.#Cricket

— CricBlog ✍ (@cric_blog) February 5, 2022
The treatment of Justin Langer by CA is appalling

He was appointed post-'Sandpapergate' to restore faith in the AUS cricket team & improve its performance

He's done that

As such he deserves to know his future – whether a yes or a no – and not this endless speculation

— Glenn Mitchell (@MitchellGlenn) February 1, 2022
He might not have left on a high but maybe it's safe to say Justin Langer has left at the height of his professional career as a head coach following the T20 World Cup and #Ashes wins #LangerResigns

— Bharat Sundaresan (@beastieboy07) February 5, 2022
While some congratulated him on a successful stint as a head coach, some of them blamed Cricket Australia for not treating him appropriately. The people are certainly not happy about his sudden resignment.
Under the reign of Justin Langer, the Australian cricket team saw many highs throughout. They managed to retain The Ashes two times and won the T20 World Cup 2021 out of nowhere. He helped the players unleash their best from themselves.
He took the job when the team was in crisis after the famous Sandpaper gate incident in 2018. Langer revived the Australian cricket team from that debacle and rise them again. Justin Langer will certainly go down as Australia's one of the best head coaches ever.