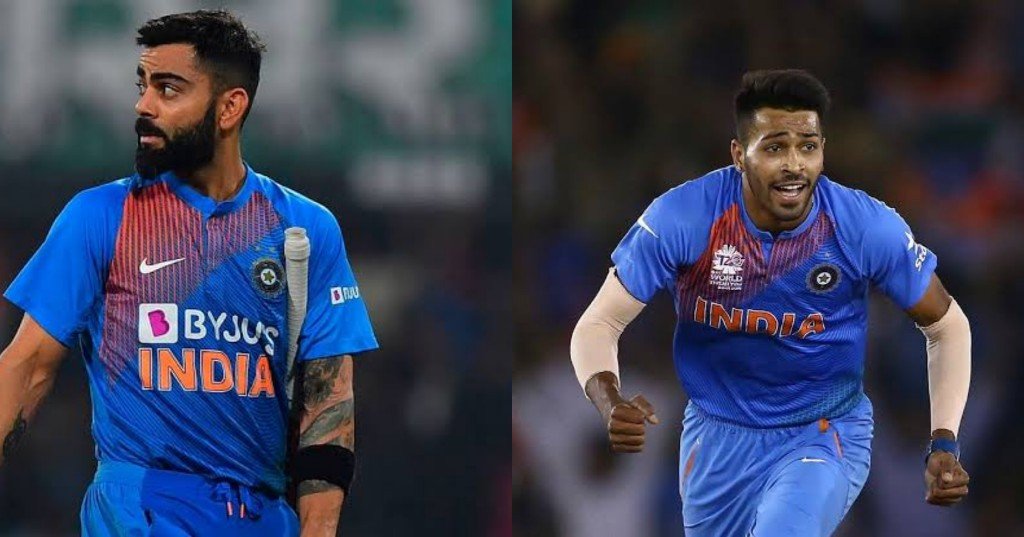 Recently Virat Kohli became one of the most followed athletes on Instagram globally which shows that cricket as a sport is being talked about globally. Many people around the world are interested in knowing what the cricketers are doing or what is the news about them and hence they get searched on the internet many times.
So, let's have a look at who are the top six most searched cricketers globally in 2020 so far.
Note: The following numbers are average searches per month from January 2020 to June 2020
#6 Hardik Pandya – 6.7 Lakh Searches
Hardik Pandya is slowly but steadily becoming a superstar in Indian cricket. We all know what Hardik Pandya is capable of doing on the field and that was why he has created a fan base for him.
So, Hardik is sixth on the list with on an average 6.7 Lakh Searches per month. Hardik was recently in the news as he just became a father in the last month. Hardik is such a character that he will always be in the news and so it doesn't come as a surprise that he makes this list.
#5 Josh Richards – 7.1 Lakh Searches
Many people who are reading this might not even know this player but still, he makes this list which is very surprising. Richards is a 29-year-old South African cricketer who is yet to make his debut for his national team. He was the captain of the South African U-19 team, ten years ago. Nobody knows how did he make the list but he is one of the most searched cricketers globally.
#4 George Mackay – 9.1 Lakh Searches
George Mackay's name was searched for 9.1 Lakh Times in a month on an average. George was an Australian cricketer who is no more. He played six matches for Victoria from 1880 to 1884 and passed away in 1948.
Just like the previous player, even George Mackay's name comes as a surprise in this list.
#4 MS Dhoni – 9.4 Lakh Searches
MS Dhoni who recently announced his retirement from international cricket is third on the list with 9.4 lakh searches in a month on an average. These numbers are from January to June and it won't be a surprise if he is on the list currently because of his retirement news.
MS is a player who will always be loved by all the Indians and all the cricket fans around the world. So even though Dhoni has retired he will always be searched on the internet.
#2 Rohit Sharma – 9.7 Lakh Searches
The Indian vice-captain is second on the list with 9.7 lakh searchers. Rohit Sharma is a superstar in Indian cricket and so people will always be interested to see what's up with the Indian vice-captain. Rohit Sharma was also pretty active on Instagram during the Lockdown as he had Live Sessions with many other cricketers.
With the IPL coming up, people will be more interested in knowing as to what is Rohit Sharma up to.
1. Virat Kohli – 16.2 Lakh Searches
There was no surprise that Virat Kohli will be at the top of this list. The Indian captain is one of the most followed athletes around the globe and so he has to be the most searched cricketer as well.
He has been searched almost two times the next player on the list. People around the world want to know about the Indian captain and so until he is at the peak of his career he will remain as the most searched cricketer around the globe.