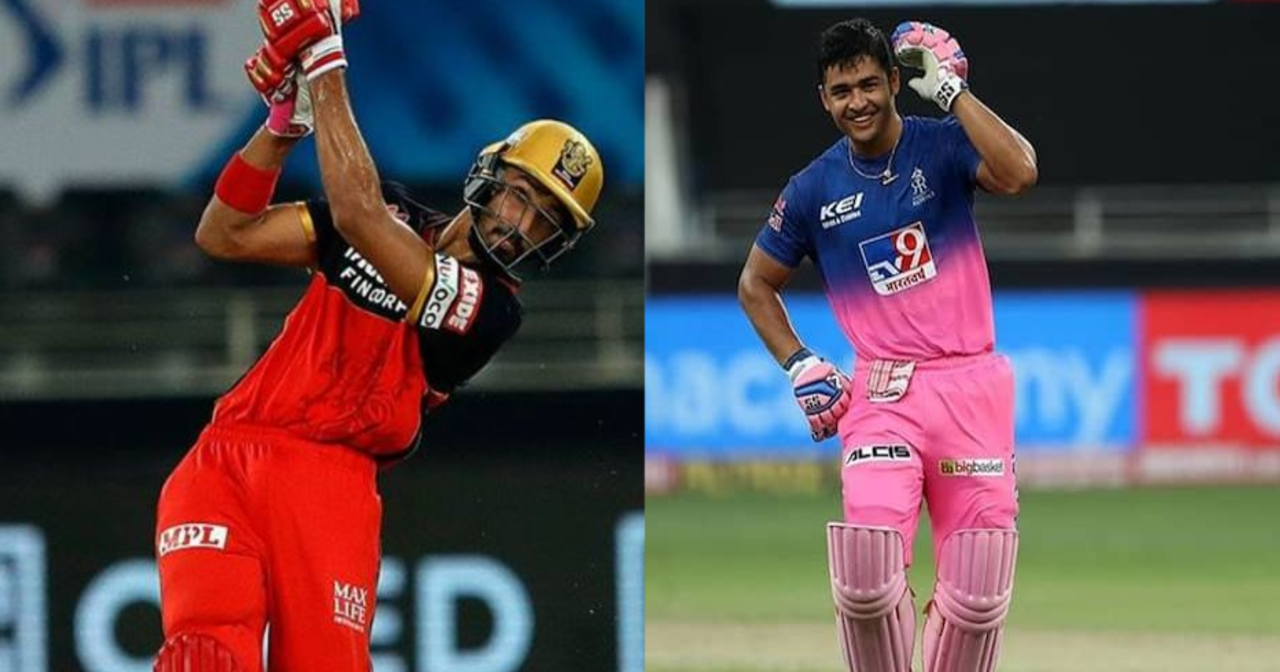 Every year, IPL has an emerging player award which goes to the young players from India or other countries depending on their performance in the tournament that season and there are a few players who can be the contenders for the emerging player award this season as well.
Obviously the season is only half way through at the moment and nobody knows how many opportunities these young players are going to get for their respective teams going ahead in the tournament, but based on the potential that they have got, here are the 5 youngsters who can win the emerging player award in IPL 2020 –
#1 Devdutt Padikkal
Devdutt Padikkal might have to take a bit of criticism for the fact that he has not been able to accelerate in the middle phase of the innings as much as he should, but consistency wise, the Karnataka left-hander has been very, very impressive.
Not only has Padikkal scored 3 half-centuries, even in those games where he has not scored fifties, the 20-year old has got past the 30-run mark on a regular basis and has almost always given RCB a solid start.
#2 Riyan Parag
Riyan Parag only recently won a game for Rajasthan Royals against Sunrisers Hyderabad and he did it under a very high pressure situation at a time when it looked more or less a lost cause for the Royals.
Riyan is only 18 years of age at the moment, but he is temperamentally very strong and he has got the power game as well which is rare for a teenager. He can easily clear the big grounds of UAE if he is in good rhythm.
#3 Ravi Bishnoi
Ravi Bishnoi, who played the U19 World Cup for India last year, has lived up to the expectations in his very first IPL. He might not have proven to be a frequent wicket-taker, but he has bowled very accurately and has hardly turned out to be expensive in any of the games.
Bishnoi is pretty much like a modern day leg spinner who relies more on his googly than the stock leg spinning delivery and is pretty quick through the air as well. It's not easy for a batsman to use his feet against Bishnoi and hit him down the ground.
#4 Yashasvi Jaiswal
Yashasvi Jaiswal has got only a couple of games for Rajasthan Royals, but he showed glimpses of his talent against the quality bowling attack of Delhi Capitals the other night as he hit two massive sixes out of the ground.
Yashasvi obviously couldn't stretch his innings as long as he would have liked to, but there is no doubt about the fact if he is given opportunities in the latter phases of the tournament, he can be a useful player for Rajasthan in the top order.
#5 Tom Banton
Tom Banton made his IPL debut only yesterday against Royal Challengers Bangalore and although he couldn't score much on his debut, he is expected to get more opportunities in future, given the fact that KKR doesn't intend to play Sunil Narine now with his action being reported.
Banton has achieved tremendous amount of success in the leagues around the world and he can do the same in IPL as well in the upcoming matches. His aggression will form a really lethal combination with Shubman Gill's class at the top of the order for KKR.