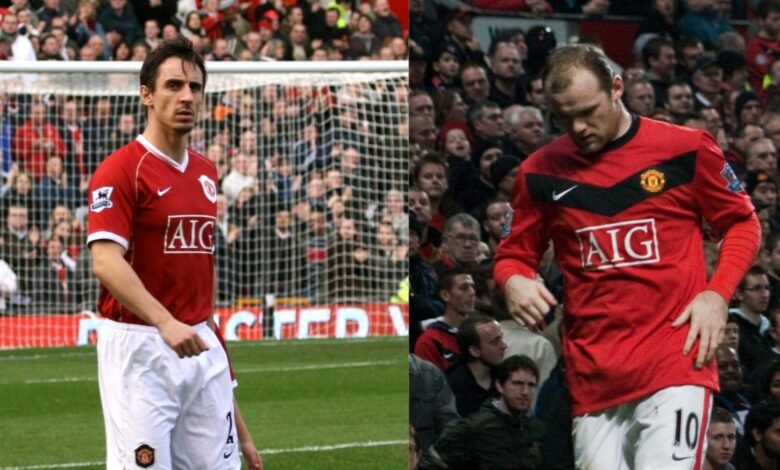 England's football team first played an International game in 1871 and since then many notable names have represented them. This article talks about the greatest England XI of all time, considering only a player's record for the national team.
SYSTEM : 4-4-2
GOALKEEPER: Peter Shilton
Shilton is the most capped England player and represented England from 1970 to 1980. He totally made 1390 competitive appearances for club and country, a world record. The 1990 World Cup was his last tournament in an England shirt, and England finished fourth.
DEFENDERS: Gary Neville, Bobby Moore, Billy Wright, Ashley Cole
Neville made his England debut in 1995 and played his last game in 2007. In the 1996 European championship, Neville played in every game except the semi-final, which England lost. Injuries limited his career opportunities, but he still has more caps for England than any other right back.
Bobby Moore was appointed as the captain of England in 1964 and two years later, he was a world champion. Moore captained England to victory in the 1966 World Cup and a third-place finish in the 1968 European Championships. He is still regarded by many as England's greatest defender. His achievements make him an automatic pick in England's greatest XI.
The first-ever footballer to play more than 100 times for his country, Wright was the poster boy of the England national team in the 1950s. Wright featured in three World Cups, but England failed to impress in any of those editions. Extraordinarily, he was never cautioned or sent off while representing England. 
Cole was a constant at left-back for England right from his debut in 2001. At a club level, he was labelled as an attacking left-back, but at an international level, he could not find a manager that extracted the best out of him. However, he was arguably England's best player in the 2006 World Cup, and his team-mates adored him for his dedication and commitment.
MIDFIELDERS: Frank Lampard, Steven Gerrard, David Beckham and Bobby Charlton
Lampard could have been England's greatest player, but he was unlucky, and his team often crumbled in crucial moments. In the 2010 World Cup, Lampard scored a stunner against Germany, but the referee did not see the ball cross over the line. He also scored 29 goals for England, an unbelievable tally for a box-to-box midfielder. 
Gerrard retired as the England skipper and scored 21 goals in his career. But his time with England is seen as a disappointment, as the supposed dream duo of Lampard-Gerrard never really combined with each other. In a nutshell, his international career pales in front of his Liverpool career. 
Nobody split opinion as much as Beckham during his stint with England. He missed a crucial penalty in the 1998 World Cup and England were knocked out. Four years later, Beckham scored an incredible free-kick against Greece to carry England to the World Cup. However, his fortunes kept oscillating, and his celebrity image only added to his troubles.
The hero of England's 1966 World Cup victory, Charlton was a magnificent footballer and an elegant playmaker. He was happy playing second fiddle to Jimmy Greaves, and their combination play was the main reason for England's success in the late 60's.
FORWARDS: Wayne Rooney and Jimmy Greaves
Rooney was thrust into the English team at a very young age but broke several records in EURO 2004. He was pivotal in England's run to the quarter-finals in the 2006 World Cup. Rooney was also the ultimate team player, and he played wherever his manager wanted him to play.  
In just 57 appearances for England, Jimmy Greaves scored 44 goals, and this record alone merits a spot in England's greatest XI. He scored a record six hat-tricks for England and scored vital goals against Uruguay and France in the 1966 World Cup.