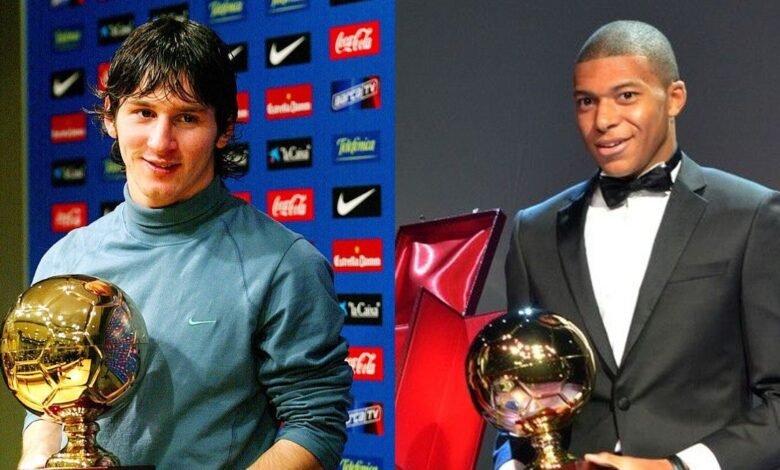 On Monday (22/11/21), Pedri was announced as the winner of the prestigious "Golden Boy" award. Players under 21 years of age are nominated for the award, and the winners are chosen by jurors across Europe. Many youngsters who have won the award did not quite become the superstars they wanted to be. In this article, we will look at five Golden Boy winners who went on to achieve sustained success at the highest level.
#5 Kylian Mbappe – 2017
Mbappé was a teenager when he received the award in 2017. He was also the subject of the second most expensive transfer in the history of football. A few believed that he was the next Pele while others thought he was "too good, too soon". Since then he has won the World Cup, dominated Ligue 1 and is all set to be the hottest free agent in the summer of 2022.
Mbappé is already a Ligue 1 legend, but his eyes are firmly set on Real Madrid. The president of Real Madrid Florentino Perez is confident that Mbappé's transfer will be sealed in January. If he is able to replicate his heroics in La Liga, Mbappe will definitely be mentioned among the greatest players of all time.
#4 Cesc Fabregas – 2006
Fabregas took the Premier League by storm in 2004/05 when he debuted for Arsenal as a 17-year-old. He scored two goals and assisted five in his debut season and showed glimpses of his passing range. In 2005/06, he was an indispensable part of the Arsenal squad that reached the Champions League final.
He was an outright favourite for the Golden Boy award in 2006, and it was no surprise that he eventually won it. In the following years, Fabregas carried Arsenal on his shoulders after the departure of Vieira, Henry and Pires. He played a number of different roles at Barcelona after joining them in 2011. He finally won the Premier League in 2015 after registering 18 assists for Chelsea.
#3 Wayne Rooney – 2004
Rooney debuted for Everton in 2002/03 and scored 6 goals in a very impressive campaign. He continued his heroics in 2003/04 and Manchester United came calling in the summer.
It was the beginning of a 13-year alliance, during which Rooney broke many goalscoring and assist records. He was primarily seen as a striker when he received the Golden Boy award in 2004. He evolved a lot during his time at Manchester United, and sometimes even played as a number 8.
#2 Sergio Aguero – 2007
Aguero's Premier League records can only be matched by Thierry Henry. Aguero made his senior career debut at just 15 years of age for the Argentine club Independiente.
He joined Atlético Madrid in May 2006 and a breakout season immediately. At just 19 years of age, he became a lethal goalscorer and scored 102 goals for Atlético Madrid. During his ten seasons at Manchester City, Aguero firmly established himself as one of the Premier League's all-time greats.
#1 Lionel Messi – 2005
In 2004, everybody knew who Lionel Messi was, but nobody was sure whether the diminutive genius can emulate the likes of Pele and Maradona. 17 years later, it must be said that for many footballers and pundits alike, he is the greatest player of all time.
Messi scored just one goal in the 2004/05 campaign, but it was his insane dribbling that caught the eye of everyone. He slowly improved his finishing skills and also improved as a playmaker. The greatest challenge awaiting any future Golden Boy winner is the daunting task of going on to achieve what Messi did.