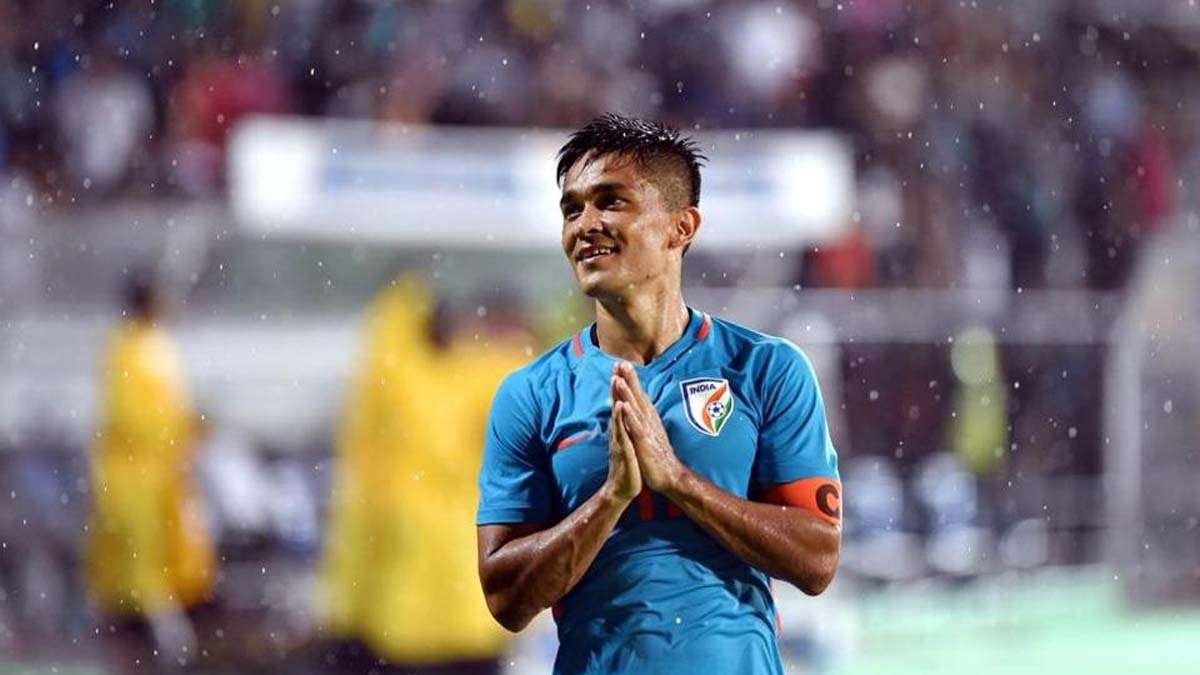 As India is waging a full-scale war against the second wave of the menacing virus, India's football team captain, Sunil Chhetri came up with a heartwarming post that will steal all the veneration in the nation.
There has been a massive dearth of hospital beds, oxygen cylinders, pure oxygen and in one of the most tragic spectacles, even burning grounds for the ones departed. However, in all the darkness if there is one spectacle that has inspired hopes for the nation is how social media has been put to the fullest use to help people and save countless lives in the middle of a raging pandemic.
Renowned personalities from different backgrounds have come to the fore to use their social media reach so that the things needed to keep someone afloat in this sinking situation can be arranged. From film directors to scientists, from influencers to sports stars, everyone has joined hands with the pledge of fighting this deadly virus.
Sunil Chhetri tweeted, "Hey, everyone. As promised, I'll be handing my Twitter account to some of the real-life heroes over the coming weeks, to try and help them get their messages of support and relief to a wider audience."
Sunil Chhetri has always been a savior
This is not the first time that the Indian football team captain has volunteered to come to the deliverance of the Indians.
On countless occasions, he has toted the Indian national team single-handedly and has fired incredulous strikes to leave oppositions rattled. He has also played for illustrious clubs in India that included the likes of East Bengal, JCT Mills, Mohun Bagan and now he is plying his trade for Bengaluru FC.
Though the night looks pretty dark and long, it is us the Indians who will have to join hands and fight this monstrosity that has left the world dumb in fear.