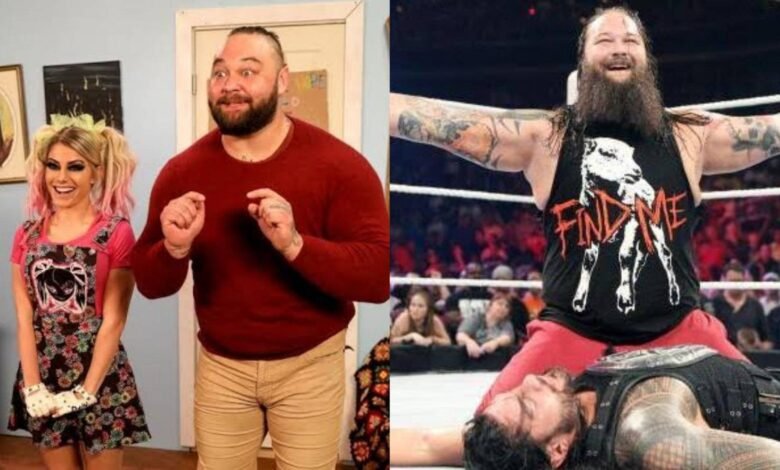 Legendary wrestling journalist Bill Apter recently recalled how Bray Wyatt once crossed a crowd of hundreds just to hug him. The incident happened during a big event in New York in the year 2018. Wyatt spotted Apter and crossed the crowd to give him a hug.
During a chat with Sportskeeda Wrestling, legendary journalist Bill Apter heaped praise on Wyatt. He opined that Wyatt was a creative genius, and he could have been a horror movie writer in Hollywood as well.
Here's what Bill Apter had to say:
"He could have been a horror movie writer. He was one of the most creative talents I had ever met. Many, many times I met him backstage in WWE."
"In 2018 in a big event in New York, there were hundreds of people waiting for him and he saw me in the crowd waving at him and he just made his way through the crowd to give me a hug."
Bayley stopped by Carmella's house to see WWE Payback

She's also wearing Bray Wyatt's T-shirt 🖤 pic.twitter.com/XTZz6hq5rA

— WrestlingWorldCC (@WrestlingWCC) September 3, 2023
Bray Wyatt was supposed to have a match against Bobby Lashley at WrestleMania 39
Dave Meltzer of the Wrestling Observer Newsletter recently reported that WWE had big plans for Wyatt at WrestleMania 39. The initial plan was to have Wyatt take on Uncle Howdy in a singles match at the Grandest Stage of 'em All. However, the plans were dropped.
Next, the creative team decided to start a feud between Bray and the winner of Brock Lesnar vs Bobby Lashley match for WrestleMania 39. Lashley defeated Lesnar at Elimination Chamber, leading to a feud with Wyatt.
Otis shares details of last meeting with Bray Wyatt 🥹❤️#WWE #BrayWyatt pic.twitter.com/VUGElEwz4O

— Wrestle Tracker (@wrestletracker1) August 31, 2023
Before the rivalry became popular among the fans, Wyatt had to take some time off TV for personal reasons. It was later revealed that he was dealing with a life-threatening illness. On August 24, WWE official Triple H announced his shocking death on X. The entire wrestling community has paid tribute to Wyatt since then.