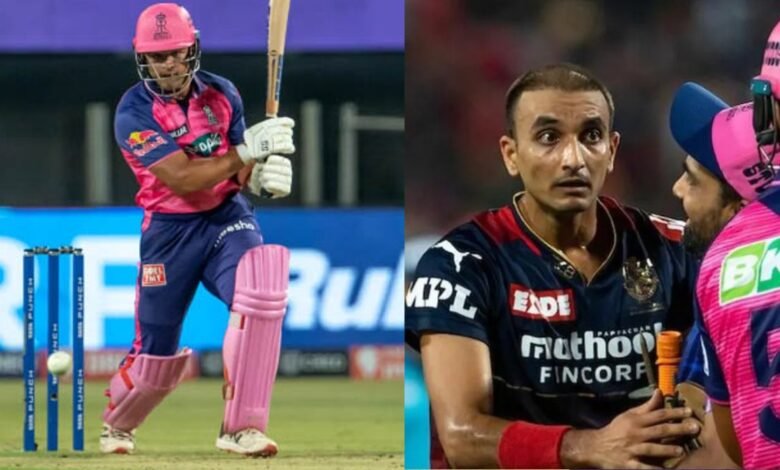 The young Rajasthan Royals allrounder Riyan Parag has recalled the slight controversy between him and Harshal Patel during the game against RCB in the recently finished IPL, where Parag had played a match-winning innings for the Royals.
It was a tricky pitch at the MCA Stadium, Pune and almost every Rajasthan batsman struggled on it except Parag who walked in to bat when Rajasthan had lost half their side before crossing the three-figure mark. With calculative stroke-making and fabulous power-hitting, Parag managed to drag Rajasthan past 140, which proved to be a match-winning score in the end.
During that game, Parag hit two sixes off the bowling of Harshal Patel in the last over of the innings, one of which came off the last ball, and after hitting that last six, Parag made some kind of a gesture towards Harshal which Harshal didn't like at all.
Mohammed Siraj stopped me near the boundary line: Riyan Parag
Riyan Parag was recently interacting with the fans on the gaming platform Rooter where he talked about that incident and said that Harshal had gestured towards him in the same way in one of the games in the previous IPL where he had managed to get him out. That was something he didn't notice at the time, but when he saw the replay of the game, he noticed it and it got stuck in his mind.
So, when he had the opportunity to hit Harshal for a couple of sixes, he gestured towards Harshal as well, but then when he was returning to the pavilion, another RCB bowler Mohammed Siraj stopped him and told him to behave himself.
Parag further stated that he told Siraj he hadn't said anything to him and moved on, but later when the game ended, Harshal refused to shake hands with him which he found a little "immature".