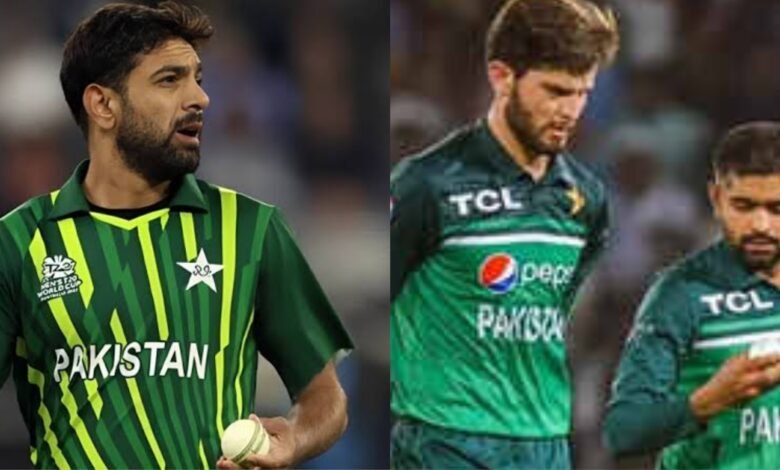 A lot of things are happening in Pakistan cricket. After Ramiz Raja got sacked, the team now has Shahid Afridi as the chief selector. Here, we take a look as a Pakistan journalist reacts after Shaheen Afridi deletes his Tweet supporting Babar Azam as Pakistan Captain after Shahid Afridi gets appointed as Interim Chief Selector.
A lot of Pakistani cricketers had posted in support of Babar Azam
Babar Azam has been facing a lot of criticism in recent months. Although the campaign at the 2022 T20 World Cup did not start well, Pakistan did well to reach the finals. However, the performance of Babar Azam with the bat was not great and as a captain, too, he did not step up at times.
Cut to the Test series, Babar yet again fell prey to the criticizers. England whitewashed Pakistan at home and it was an embarrassing result for Pakistan. Not just in this series but Pakistan had earlier lost to Australia, too. Hence, fans started to blame Babar for his captaincy. On the back of this, many Pakistan cricketers including the likes of Haris Rauf took to their social media accounts to support Babar.
Ap hamaray leader ho or raho ga hamesha inshallah❤️#sochnabemanahai #Respect pic.twitter.com/Qfe4hY9bp4

— Haris Rauf (@HarisRauf14) December 20, 2022
Shaheen Afridi now deletes his supportive Tweet to Babar
On Saturday, Shahid Afridi got appointed as the interim Chief Selector of the Pakistan Cricket Team. It is known that Shaheen Afridi is all set to marry Shahid Afridi's daughter. Also, Shaheen is seen as the next Test skipper of Pakistan. In this context, Shaheen deleting his tweet of support to Babar Azam sparked many rumours.
Shaheen Afridi has deleted his tweet in support of Babar Azam posted after the Karachi Test against England. Haris Rauf's tweet is still there, along with the hashtag.

— Farid Khan (@_FaridKhan) December 24, 2022
Meanwhile, Pakistan must take some hard calls to improve the performances of the Test squad. The conditions of the pitch must first be prepared according to the strength of Pakistan at home. Next up, the batters must show more intent while the board should take care of the fitness of key pacers of the squad. This way, Pakistan can be back to doing well in Tests.