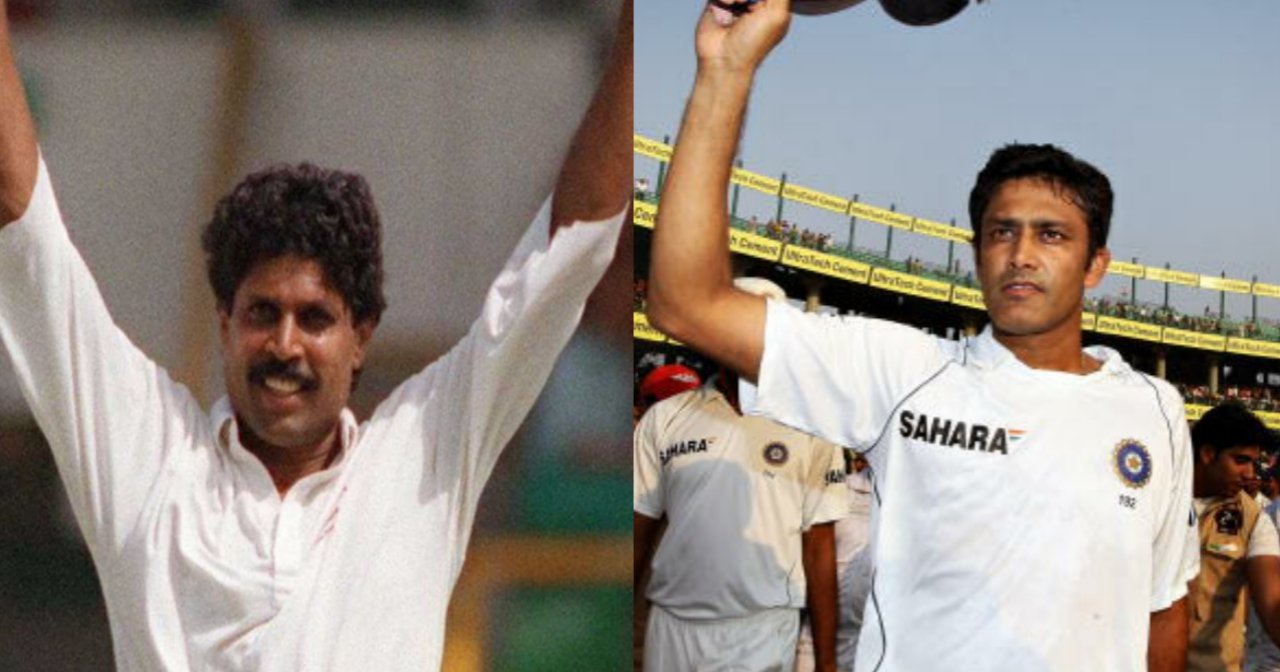 India is touring Australia for a big long series which comprises of all the three formats. Over the years, India has never been a great touring side. India has always been a dominant home side but when the Indian team used to travel to countries like South Africa, New Zealand, England, and Australia then they would struggle. Sometimes the batsmen wouldn't deliver whereas sometimes the bowlers won't. There are a few bowlers who managed to pick up wickets in bulk even outside India. Fast bowlers would enjoy the overseas conditions but even a couple of spinners have managed to pick up a lot of wickets in these SENA countries which is the short form for South Africa, England, New Zealand, and Australia. So, let's have a look at the four bowlers who have picked up the most fifer for India in SENA countries.
4. BS Chandrasekhar – 6 five wicket hauls
BS Chandrashekar is one of the finest leg-spinners to have played for India. He was one of the most successful Indian test bowlers as he managed to pick up 242 wickets in his 80 match Test career. He has a total of 16 five-wicket hauls to his name. Out of those 16, six have come from SENA countries which is not an easy task for a spinner. The conditions are never favorable in these countries but still, he has got six five-wicket hauls. Three out of the six came in Australia, two in England, and one in New Zealand. He never played in South Africa and so he doesn't have any five-wicket hauls in that country but with six to his name, he is fourth on the list.
3. Anil Kumble – 6 five wicket hauls
Anil Kumble who is the most successful Test bowler of India is tied with another leg-spinner at six five-wicket hauls in SENA countries. Again, being a leg-spinner, it is difficult to pick up five-wicket hauls outside India but he has managed to do it. Kumble has four five-wicket hauls in Australia because he enjoyed the bounce there. He was never a big turner of the cricket ball and relied on bowling stump to stump. Kumble picked up one in South Africa in Tests and one in New Zealand in ODIs. With 619 wickets to his name, there is no Indian bowler with more wickets than him.
2. Zaheer Khan – 6 five wicket hauls
After the spinners, it is time for the pacers and Zaheer Khan is second on the list with six five-wicket hauls. The left-arm pacer got 11 five-wicket hauls in his Test career out of which six came in the SENA countries. Pacers always take advantage of the overseas conditions and Zaheer Khan did that. He picked up one each in Australia and England. He enjoyed bowling in New Zealand as he got four wicket-hauls in that country. He has got the most wickets in that country after India. With more than 300 Test wickets, Khan is one of the finest pace bowlers to have played the game for India.
1. Kapil Dev – 8 five wicket hauls
Kapil Dev who is the best all-rounder to have played for India tops the list with eight five-wicket hauls in SENA countries. The man with 434 Test wickets has 23 five-wicket hauls out of which eight came in SENA countries. He has five in Australia and two in England and one more came in ODIs in England but against Australia. In short, Kapil Dev enjoyed bowling in England and Australia. There is no other Indian all-rounder who can come close to him and so he will remain as the finest.