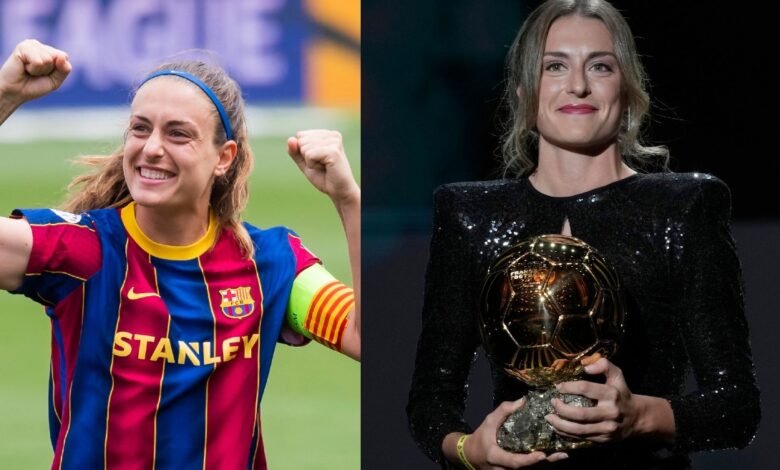 In a faraway land from the glitz and glam of all the Lionel Messi, Cristiano Ronaldos and Lewandowski, a woman called Alexia Putellas set the Ballon D'or stage ablaze with her incredible halo.
She was awarded the Ballon d'Or award in the women's category that saw her belting out an impeccable display throughout the last season for the Catalans Femini. 
Barcelona Femeni skipper, Alexia Putellas played an instrumental role in the upliftment of the Catalans in the preceding season. She was a part of the incredible team that swept aside the awards for the Champions League, the league and Copa de le Reina.
Such was the dominance set by Barca's Femeni that five of their players were shortlisted for the award. However, Alexia was a mile beyond anyone's reach, and what an incredible sight it was to see her lift the trophy.
Here are five things that you need to know about Alexia Puttelas, the woman who bagged the 2021 Ballon d'Or:
1) Alexis started her career at rivals
Alexis started her career at a rival club, Espanyol. Even though she was a part of the Barcelona youth academy when she was just 11 years old. However, she then moved to Espanyol and stayed there until 2010.
2) She was also awarded the UEFA Women's Player of the Year
Alongside the Ballon d'or, she also bagged the UEFA Women's Player of the Year this year. She beat the Hermoso and Martens to clinch the trophy.
3) Fourth most all-time appearances for Barcelona
At the tender age of just 27 years, she has already bagged the fourth-highest appearances for the club. Ever since her arrival in 2012, she has featured in more than 370 appearances. She has also smashed home more than 150 goals to become the club's second-highest goalscorer.
4) She is the most capped player for Spain
Alexis didn't just underline her dazzling legacy for Barcelona, but she is also the most capped player for Spain with 92 appearances. She also won Spain's Player of the Year in 2021.
5) She preaches equality
Speaking to the BBC, Alexis quoted, "I want to show the world that there is space for everyone in football – for men, women, all races… everyone. I want that to be seen with normality. That's one of my objectives."