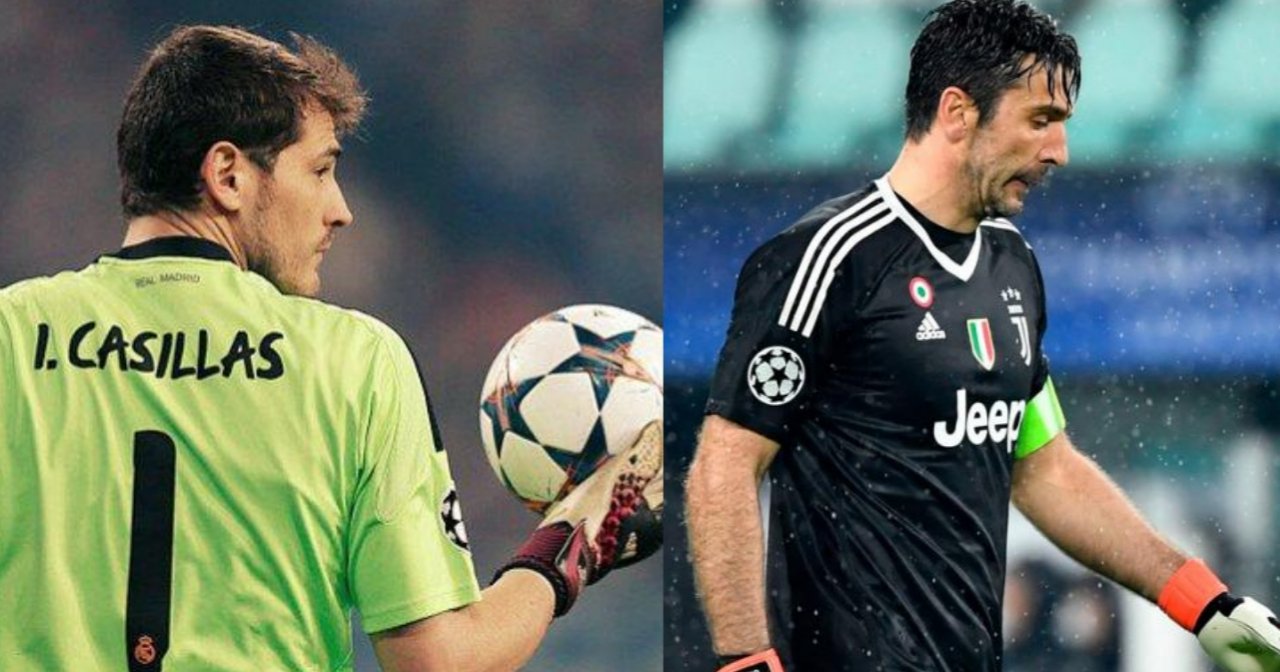 A goalkeeper is often the player least credited for a football's team victory on the pitch. There are several reasons why the keeper's performance always flies under the radar in football. Scoring a goal might be the essence of football but history shows us that teams with fearsome attacking threat have failed in big games due to goalkeeping blunders. Hence, it is paramount for any top team to have a world-class goalkeeper to win big tournaments such as UCL with Clean sheets. Here we look at keepers with the cleanest sheets in UCL history.
#5 Manuel Neuer – 47 clean sheets
Neuer reiterated his position as the world's best goalkeeper when he led Bayern Munich to the UCL title in 2020. Neuer started his career at Schalke and then moved to Bayern Munich in 2020. Neuer is also quite entertaining as he has his own sweeper-keeper style which is hard to imitate. He often rushes out from the spot to pull off remarkable saves and sometimes laughable blunders.
#4 Petr Cech – 49 clean sheets
One of the greatest goalkeepers of the Premier League era, Cech also holds the record for most clean sheets in Premier League. It can be argued that he mostly played for a Chelsea team that emphasized more on defense but Cech always showed his quality when his team needed him the most.
Clean sheet versus Barcelona in the first leg of the 2012 semi-final is one of his notable performances as it came against a team playing brilliant attacking football. Cech is currently the sporting director of Chelsea and a hugely respected figure in North London.
#3 Edwin van der Sar – 51 clean sheets
The Dutchman was a reliable presence at the back for Manchester United in six seasons at Old Trafford. Van der Sar signed for United at the age of 34 and many believed he was past his prime. He replied to all his critics with memorable performances in big games. Amongst his best performances was the penalty shootout heroics against Chelsea in the 2008 UCL final.
Van der Sar kept a clean sheet in more than half of the UCL games in which he featured and this is a remarkable record. He also went a remarkable 1311 minutes without conceding a goal in the Premier League in the 2008-09 season.
#2 Gianluigi Buffon – 52 clean sheets
Buffon's tale is quite literally as old as time since the champion goalkeeper is still playing at the top level despite being 41 years of age. Buffon started his career at Parma but he has featured regularly in the Champions League since his move to Juventus. In 124 Champions League outings, Buffon has conceded only 118 goals which is less than a goal per game.
Buffon could not replicate his Juventus record with Paris Saint Germain but that does not change his legacy as one of the greats of the game. He has 52 Clean sheets in UCL.
#1 Iker Casillas – 59 clean sheets
Casillas is a Spanish legend in every sense of the word as fans still fondly remember his brilliant outings with the national team and Real Madrid. Casillas had featured in a record 177 UCL games and has conceded 200 goals. He won the Champions League three times with Real Madrid, in 2014, 2002 and 2000.
Casillas is also the youngest goalkeeper to win the Champions League as he was just 19 when he won the competition in 2000. After leaving Real Madrid, Casillas has featured for FC Porto in the Champions League.