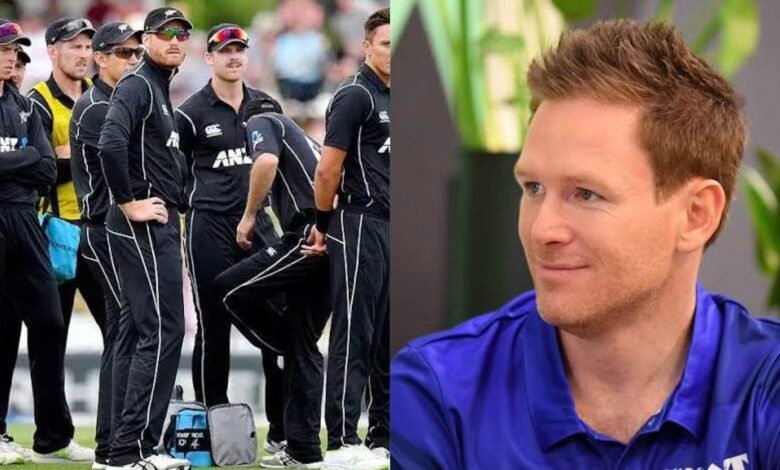 Former England skipper Eoin Morgan, who won the 2019 World Cup, has picked his favourites for the ICC Cricket World Cup 2023. What caught the attention of many was he didn't pick runners-up at the last tournament in New Zealand.
Eoin Morgan picks his red-hot favourites to win the World Cup; leaves out New Zealand
The much anticipated ICC Cricket World Cup is around three months away from now. The biggest carnival in International cricket has kept everyone on their toes. The ICC World Cup 2023 will be played from 5th October with the final set to take place on 19th November.
India, Australia, Afghanistan, New Zealand, Pakistan, England, Bangladesh, South Africa, Sri Lanka and the Netherlands will be clashing with each other to win the title. These teams will be playing each other in 48 matches at 10 venues in India.
With World Cup around the corner, Eoin Morgan picked his favourites for the title. The former England captain didn't shy away from naming India, Pakistan, New Zealand and Australia as the strong candidates to win the title. Speaking to Wion, he explained:
"When it comes to the business end of the tournament, I have no doubt England will be there, and I have no doubt India will be there. And the other teams I would probably see potentially lifting the trophy are Australia and Pakistan, two very strong teams and two contenders when it comes to big competitions."
They're an excellent cricket team that I believe will be favourites going into the World Cup – Eoin Morgan on India
Indian Cricket Team hasn't won any ICC title since 2013. It'll be a great opportunity for them to end their title drought and win the World Cup as the tournament will be taking place at their home. They will open their campaign against Australia on 8th October at Chennai.
Eoin Morgan feels that India will be favourites to win, explaining: "They're an excellent cricket team that I believe will be favourites going into the World Cup. Home advantage is quite a key thing, but if you were to advise anything, you would say engage with the people who were there and were leaders throughout that journey and pick their brains. The likes of Virat Kohli played in that team and have first-hand experience of what it is like. It is going to be a hell of a tournament that I am looking forward to."