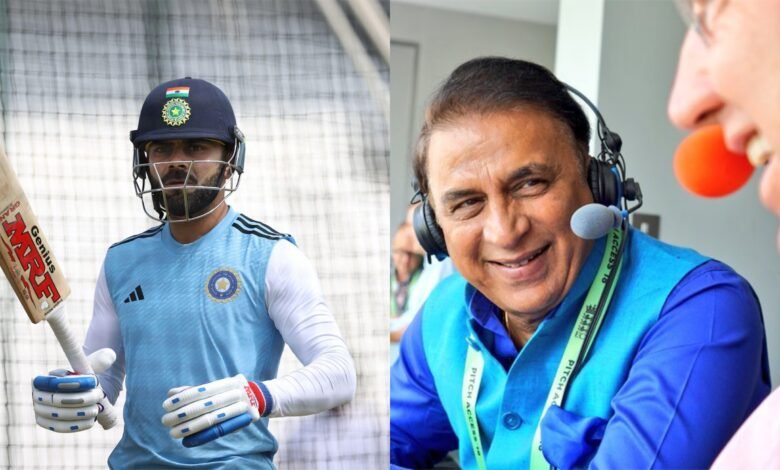 Virat Kohli once again failed to make much of a mark in a test match in England, as he got out cheaply just for 14 in India's first innings in the WTC final, but the delivery off which he got out, many people thought it was an unplayable delivery as it had extra bounce in it.
But the former Indian captain and one of India's test cricket legends, Sunil Gavaskar, doesn't think so. Gavaskar was analysing Kohli's dismissal in the post match show at the end of the second day's play and when he was asked how a player would even play that kind of a delivery, Gavaskar answered with a detailed explanation.
Sunil Gavaskar had a detailed explanation for the dismissal of Virat Kohli
According to Gavaskar, it's not possible to play that kind of a delivery if the batsman is pressing on the front foot. The batsman has to have his weight on the backfoot so that he is in a better position to leave that ball, because that ball was not in line of the stumps.
Gavaskar says once you press on the front foot even before the ball is delivered, you lock yourself in a position where you have to push with your hands if the ball is not full enough or has extra bounce. And that's what happened with Virat Kohli on that occasion.
He was committed on the front foot even before the ball was delivered and when the ball wasn't at the right length and was bouncing a little extra than he anticipated, he couldn't control his shot and ended up edging it to the second slip.
While the explanation of Sunil Gavaskar made it clear what technical error Kohli made to get dismissed the way he did, Virat Kohli fans were still feeling hard done by, as they thought Kohli was unlucky with the uneven bounce of the pitch and wouldn't have got dismissed like that if the bounce was even.