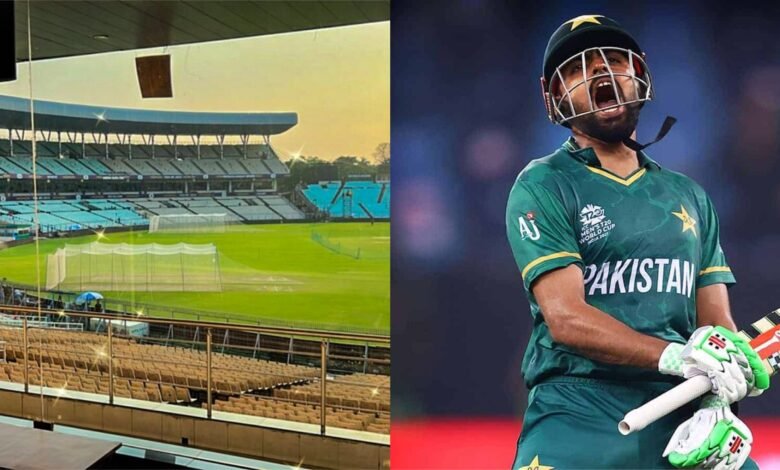 Pakistan's World Cup clashes: In less than five months' time, the quadrennial extravaganza, the Cricket World Cup will be upon us and the anticipations have already kickstarted. The World Cup is being held in India and as things stand, Pakistan have sought for a singular venue for their games. Despite the latest rumours that Pakistan may be granted a separate venue, as the new reports came out, ICC is most likely going to turn down the requests of Pakistan.
There was a wild hearsay that stated Pakistan wanted to play their games in Kolkata or Chennai. However, ICC has denied any rumours of Pakistan seeking for such venues. In fact, India has also mentioned that the matches would rotated across the nation but Delhi would be the primary choice for Pakistan's matches.
Pakistan has rubbished any possible claims of a shuffle in World Cup venues for the team
A PCB spokesperson told the Telegraph, adding, "The PCB has not discussed/spoken with the ICC regarding its venues for the World Cup."
As far as the latest reports go, the Pakistan matches are to be hosted by Delhi. However, this also doesn't ensure the fact that Pakistan is planning to play all their games at the Kotla.
While Ahmedabad has been earmarked for the grand finale, the other venues that have been picked for hosting matches include the likes of Chennai, Bangalore, Delhi, Dharamsala, Guwahati, Hyderabad, Lucknow, Indore, Rajkot, Mumbai and Kolkata.
Here is why Delhi would be the preferred destination for Pakistan's clashes in the World Cup
A source from BCCI told Telegraph, "Delhi being the capital is used to hosting high-profile guests and handling adequate security arrangements. The Pakistan team has previously stayed in Delhi without any problems. Moreover, its proximity to the Wagah border would allow their supporters to watch the matches."
There have been also widespread rumours about the fact that Eden Gardens in Kolkata may be the likeliest venue for India vs Pakistan. But then as reported by Telegraph, the inside power sources of BCCI would like the encounter to unfurl different than Kolkata.