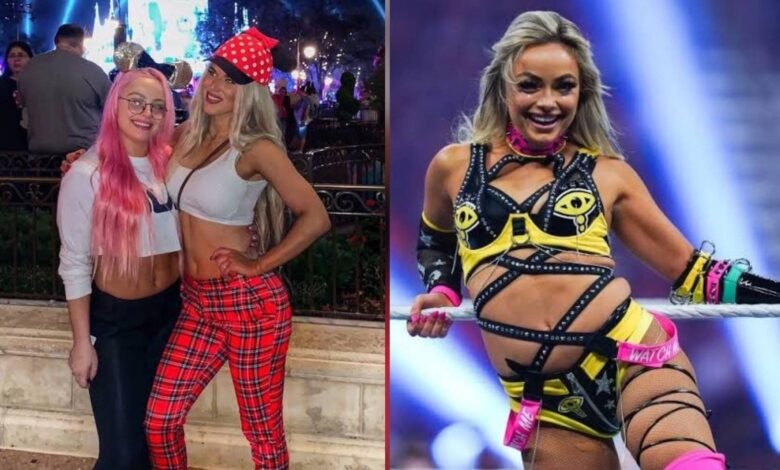 Lana was quite a sensation during her days in the WWE where she started as the manager of the Bulgarian Brute aka Rusev. Known as CJ Perry, she started her pro-wrestling career on the sides of Rusev who is also known as Miro. She played an instrumental role alongside Miro, being her on-screen partner and even his real-life partner.
However, when it comes to Lana or CJ Perry whatever you want to call her, she has had a long list of crushes, and her dating history seems more bloated than a lot of other gorgeous superstars. Here in this story, we will take a look at four superstars dated by Lana.
#1 The Rock has been linked formerly to Lana
The Rock returned surprisingly on October 6th, 2014, where there was a live episode of Monday Night Raw. Lana and Rusev were the first ones who welcomes the Rock to the Show. However, that was just the beginning of the night. However, later in the night, the Rock revealed that Lana and he were in the same room where they pulled off special exercises.
#2 Lana was also seen with Dolph Ziggler
Perry and Miro did part ways in 2015 after the erstwhile chose to take a break with the WWE. However, there was a brief point in time when Lana was the partner for the match-up between Ziggler and John Cena at Payback. However, this storyline failed to produce something substantial as Lana injured her wrist while Cena went on another hiatus.
#3 Lana's relationship with Bobby Lashley was another bummer
Another opportunity knocked on the doors for Lana and this time it was none other than Bobby Lashley one of the finest wrestlers of all time. However, things went horribly wrong for Lana as the storyline ended on another whimper. The only good thing about the relationship was that the two kissed which doesn't even come close.
#4 The most surprising one is between CJ Perry and Liv Morgan
Perry was all set to marry Rusev in real life and kayfabe too. However, things went horribly wrong when Liv Morgan admitted that she was dating Lana. The storyline finished with another whimper as the two had to cut it short because Miro was released from the company.