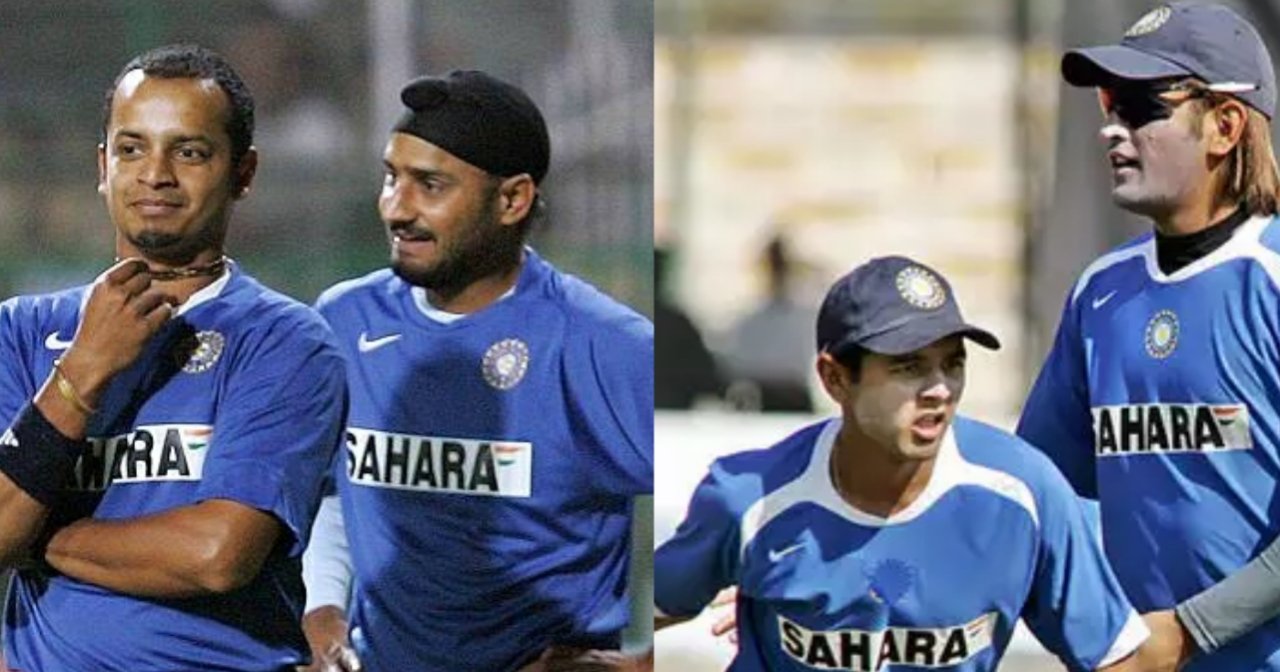 International cricket is the absolute pinnacle for any budding cricketer coming through the ranks, but not every cricketer gets treated fairly at the international level for various different reasons. Sometimes, a player has all the credentials to play international cricket for a long time but doesn't get as many opportunities as he deserves simply because some other player of the same style is already established in the team and there is just no room in the playing XI.
Although in that kind of a scenario, it seems unfair that the player with abundant potential has to sit out, nobody is actually responsible for that as that's just the nature of the sport at the international level. Let's talk about 4 players who ended up having a much shorter international career than they could have had simply because they played in the wrong era.
1. Stuart MacGill (Australia)
Stuart MacGill, if he was born in any other country, would have played a fair bit of international cricket as he had got all the qualities to become a very successful international spinner. Not only could he turn his leg-spin a long way, but he had also got a very effective wrong one and he could bowl the flipper too.
But, when MacGill was at the peak of his career, Australia already had the services of Shane Warne who was excelling in both red ball and white ball cricket and MacGill was kept in the reserves as the understudy to Warne. He got the opportunity to play for Australia only when Warne was injured or was unavailable for some reason. MacGill played only 44 Test matches and 3 ODIs for Australia.
2. Parthiv Patel (India)
Parthiv Patel actually made his debut for India at a time when the Indian selectors were looking for a wicket-keeper to reduce the workload of Rahul Dravid. So, there was that room in the playing XI for Parthiv to cement his spot, but he couldn't quite capitalize on the opportunities that he got early on in his career.
However, once Parthiv was dropped, he went back to domestic cricket and scored heaps of runs, but by that time, India had already found a gem of a wicket-keeper in MS Dhoni and despite the fact that Parthiv proved himself time and again in the domestic circuit, he could never got his spot back from Dhoni. Parthiv ended up playing 25 Test matches, 38 ODIs and 2 T20 internationals for India.
3. Murali Kartik (India)
Murali Kartik was a very crafty left-arm spinner and was a thinking bowler as well. India used to go with two spinners in their line up most of the time in that era and a spinner with the ability of Kartik would definitely have been a contender for one of those two spots, but he eventually didn't get picked for a lot of games as India already had the legendary spin duo of Harbhajan Singh and Anil Kumble who were capable of performing in all conditions.
In few of the games that Kartik got to play for India, he showed the glimpses of his talent, but he never got a long run in any format of the game. It was completely understandable as Harbhajan and Kumble were performing so consistently in national colors that a permanent spot never opened up for anyone else. Kartik finished his international career having played 8 Test matches and 37 One Day Internationals for India.
4. Manoj Tiwary (India)
Manoj Tiwary is another player who could have played many more games for India, but he couldn't because he got injured at the wrong time. India had such a lot of batting talent coming through the ranks at that stage that when Tiwary got fit, his spot in the Indian line-up was already taken by someone else and he never regained it.
Tiwary has always been a consistent domestic performer and even now, he is scoring runs consistently in first-class cricket for Bengal, but his international career has been nowhere as long as it should have been. Tiwary has officially not retired from international cricket yet, but his international career seems to be over as India has already moved on to the younger generation of batsmen. Tiwary has played 12 ODIs and 3 T20 internationals for India.