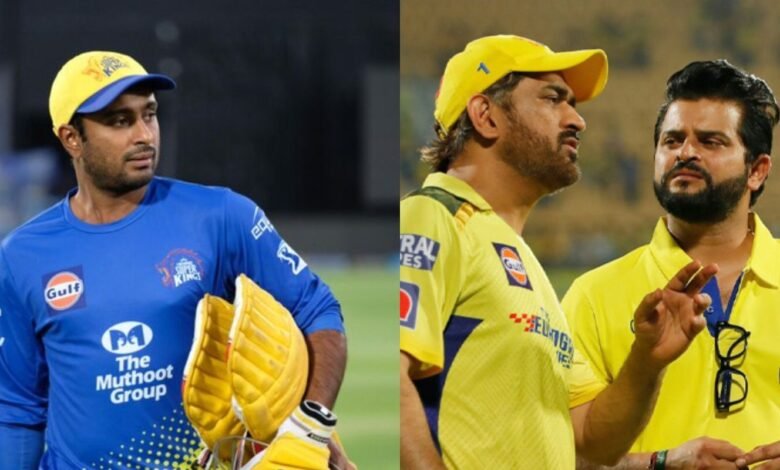 Ambati Rayudu has pulled out of the first season of Major League Cricket. It is due to personal reasons that the recently retired cricketer made this decision. Nevertheless, TSK would have plenty of options to replace him for the upcoming campaign. Here, we take a look at three former Indian players who can replace Ambati Rayudu at Texas Super Kings for MLC 2023.
1) Suresh Raina
It appears that Suresh Raina is looking at proposals to feature in overseas leagues. He recently reportedly showed interest in LPL. If we go by this, he could be on the radar for TSK.
While it would not only help TSK boost its popularity, the league itself would benefit from the arrival of a top Indian cricketer like Suresh Raina. However, it needs to be seen if the decision would be taken.
2) Robin Uthappa
Robin Uthappa is one of the former Indian players who can replace Ambati Rayudu at the Texas Super Kings for MLC 2023. The former India batter is one of the realistic signings for TSK. He recently played in International League T20 and was in decent form.
Robin is close to CSK and it may not be a big deal to convince the player to fly to the USA. Uthappa would also be a smart signing from a cricketing point of view because he would add a decent wicket-keeping option, an area in which TSK is not exactly strong at the moment.
3) Yusuf Pathan
Yusuf Pathan is one retired Indian cricketer who is active in other leagues. He is also doing well and if TSK wants to hire an Indian player, they could go for Yusuf.
While he would strengthen the middle order with his experience, he can also provide a few overs with the ball. TSK already has David Miller and if Yusuf joins him, it would be a great finishing department.