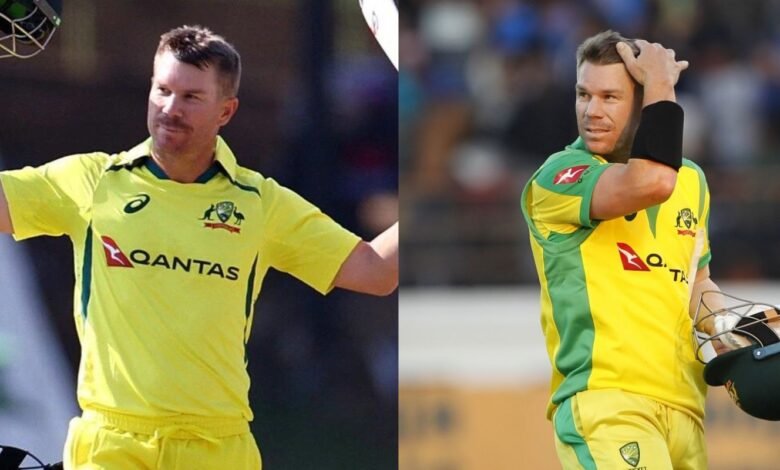 Australia is one of the favourites for the upcoming World Cup. The team is known to be excellent at the ICC events and hence, they will be expected to do well again. However, a few players could be playing their final few games at this event. They could announce their retirement from this format after the event, irrespective of the fate of the team. On that note, here, we take a look at the list of three Australian cricketers who could retire from ODIs after the 2023 ODI World Cup.
1) David Warner
David Warner is actually in pretty decent form right now. That is good news for Australia, who have already been dealt a blow with the injury to Travis Head.
That said, Warner could bid goodbye to this format after the World Cup. With just few more years to go in his career, he can concentrate more on T20s, while allowing Australia to prepare for the future in ODIs.
2) Mitchell Starc
Mitchell Starc is one of the Australian cricketers who could retire from ODIs after the 2023 ODI World Cup. His injury record might force Starc to rethink the ODI format.
It is clear that he will prepare for the 2024 T20 World Cup. While yet another cycle of WTC also remains on the agenda, it could be the ODIs that he might sacrifice. However, it needs to be noted that this format has been his best in his career.
3) Marcus Stoinis
Yes, that's right! Stoinis has not been great in ODIs for the last few years. However, his potential with the bat and his all-round ability are giving him opportunities in the ODI setup.
The 34-year-old is a T20 specialist and can focus on this format for the next few years in his career. For that to happen, he could give away the ODI format. Australia has plenty of replacement options in this regard.