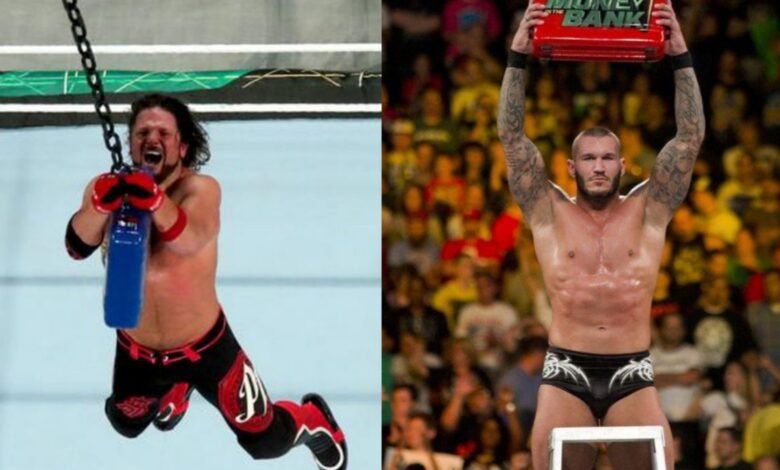 The 2022 edition of the Money in the Bank premium live event is scheduled to happen at the Allegiant Stadium in Las Vegas on July 2. Money in the Bank, abbreviated as MITB, is the biggest stage for a young Superstar to elevate his career.
WWE books two ladder matches for the MITB contract every year. One is for the men, and the other is for the women. Speaking of the male Superstars, last year, Big E captured the contract by winning the ladder match and then cashed-in successfully to win the WWE Championship.
In this listicle now, we will look at the top five male Superstars who may win the Money in the Bank ladder match in 2022.
1. AJ Styles may win Money in the Bank for the first time in MITB history
AJ Styles has achieved a lot in his brief WWE career. He is a Grand Slam champion. However, one of the things that he has not accomplished yet is winning the MITB ladder match. Since Styles vs Roman Reigns is a feud that many fans want, the Phenomenal One might win the ladder match in 2022.
2. Theory
Theory has received a massive push in the last few months. Looking at the way Vince McMahon has booked him, it should not be a surprise if he wins the MITB contract.
3. Damian Priest
Damian Priest is another Superstar whose career graph has gone up in the last one year. Most fans believe Priest is a future world champion, and the journey might begin at MITB this year.
4. Randy Orton may surprisingly win Money in the Bank at the MITB show
Veteran Superstar Randy Orton has not crossed paths with Roman Reigns in the last two years. If Orton becomes the next undisputed champion, many fans will welcome the decision. So Orton could be among the favorites as well.
5. Drew McIntyre
SmackDown Superstar Drew McIntyre has not competed for the world championship in 2022. With a grand event scheduled to happen in the UK later this year, WWE can book McIntyre to win the MITB contract and cash it in in front of his home fans.