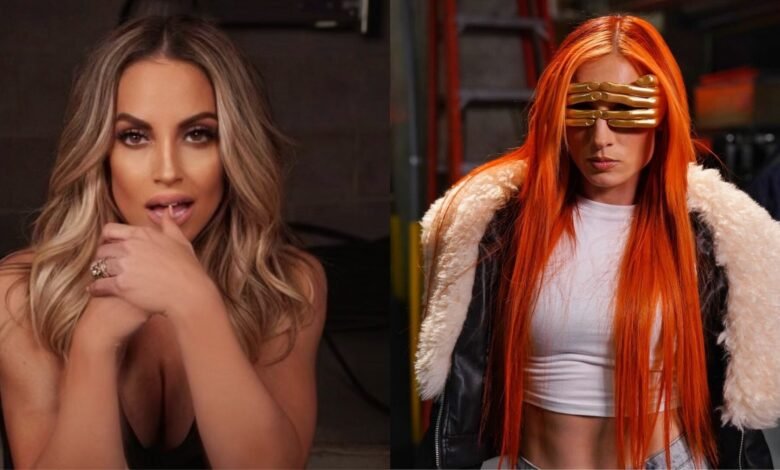 The WWE Divas section has been set alight with the new kind of rivalries that is being forged. However, as they say that old is gold, similarly, a battle between two stars of two different eras are making the noises for all the right reasons. One of them being it is the ultimate Trish Stratus.
Becky Lynch, the Man has been standing in her way and ever since her turning of back on her, Trish Stratus has been doing all possible shenanigans that she can in order to set a precedent of torment for the former. Here are three possible finishes to the match between Becky Lynch and Trish Stratus at the WWE Night of Champions.
#1 Becky Lynch pins Trish Stratus
Trish Stratus is a famed personality and would obviously be ruling the roost. But given her age, she would not be staying in the wrestling industry or may have very minimal appearances. As per the new standards in place, ideally, Stratus would be defeated by Becky Lynch as that puts an end to this rivalry and she would most likely walk out.
#2 Lita appears and sides with Becky Lynch
Back in the locker room, Lita was attacked by an unknown individual and it is no surprise that it was Stratus who got the job done so that Becky Lynch would not have any help. At the Night of the Champions, Lita may return in a shocking move to help Becky Lynch pin Trish Stratus completely as that would make the crowd go bonkers.
#3 Trish Stratus wins via disqualification
Becky Lynch would love to feed the story of vengeance to the WWE Universe and the fact that Trish Stratus would most likely need a reason to leave, a ferocious attack from Lynch can leave her reeling in agony. Losing her cool, Trish may go all guns blazing in an attempt to destroy Becky and that is exactly where she unleashes an absolutely brutal assault on Trish.