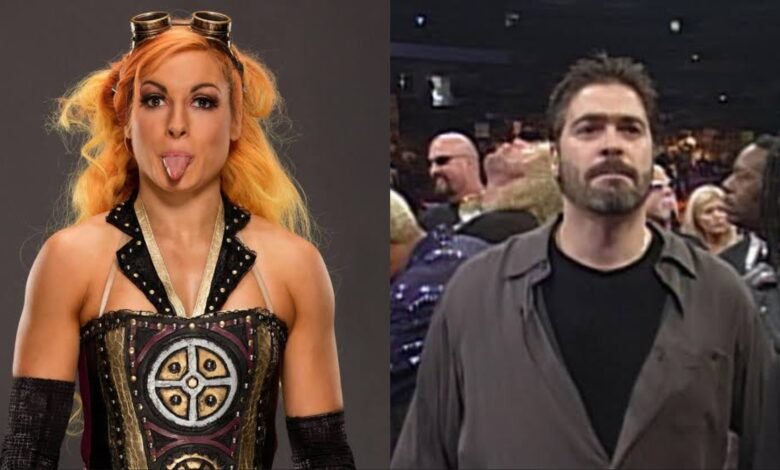 Vince Russo has been known as one of the greatest creative masterminds in the wrestling industry. His immense contributions led to the WWE's success during the Attitude Era. With his glory days in the rearview, Russo like many others has their own podcasts. Furthermore, he is very active in giving opinions on the ongoing wrestling scenario on a day-to-day basis. But this time, the tables turned on him as Becky Lynch hilariously pulled his leg.
The Legendary wrestling booker has been known to criticize various superstars. Last week, he took shots at current WWE RAW star Bayley, claiming that she needs more options. Maybe Russo is not a fan of her new makeover she debuted at WWE SummerSlam making her return after months of being away due to injury.
Furthermore, he suggested that the Role Model should look up to The Man Becky Lynch in that case. Becky made a drastic change to her entire presentation since last year when she also returned to SummerSlam after her pregnancy. However, things quickly turned around as Vince targeted Lynch's looks under her Big-Time Becks persona. Becky took to Twitter to confirm the same:
This you @THEVinceRusso ? https://t.co/24UVJB1F7x pic.twitter.com/fu3OwVM44v

— The Man (@BeckyLynchWWE) October 6, 2022
Becky Lynch's tweet got a response from fellow WWE Superstar Mustafa Ali. He talked about an idea for his character Russo spoke about on his podcast.
Russo's idea for Ali to be a cop didn't sit well with him. He elaborated that Russo is trying to stay relevant using the Superstar's name and fame. The idea between what garners attention and leads to engaging stories to make money has been a long-time issue for Russo. Both Superstars blasted Vince for trying to gain attention at their expense.
On which date will Becky Lynch return to WWE?
Becky Lynch, the woman that you're. ❤️‍🔥 pic.twitter.com/JC6BseMw3Q

— Angelina (@_lynchslaugh) October 8, 2022
Becky Lynch suffered a shoulder injury during her match with Bianca Belair at WWE SummerSlam 2022.  She was written off television after a heart-felt promo indicating a revert back to her popular gimmick 'The Man' which the fans can see after her return from injury.
New reports indicate that she could be nearing her comeback sooner than expected. At the moment, the exact date of her return is unknown.