WATCH: Marnus Labuschagne Teases Jonny Bairstow: In an intriguing display of cricket tactics, Australian batter Marnus Labuschagne cleverly thwarted an attempt by Jonny Bairstow to stump him out on the first day of the first Test at the Oval. As the anticipation built, Labuschagne astutely kept his bat within the crease and only stepped out when he confirmed that the ball was indeed 'dead'.
This instance reminded everyone of a contentious event that took place earlier in the series during the second Test at Lords. At the time, Bairstow, in partnership with skipper Ben Stokes, had dodged a slow bouncer from Cameron Green and proceeded out of the crease under the assumption that the ball was already 'dead'. However, in a swift response, Carey adhered strictly to the rules and broke the stumps.
WATCH: Marnus Labuschagne Teases Jonny Bairstow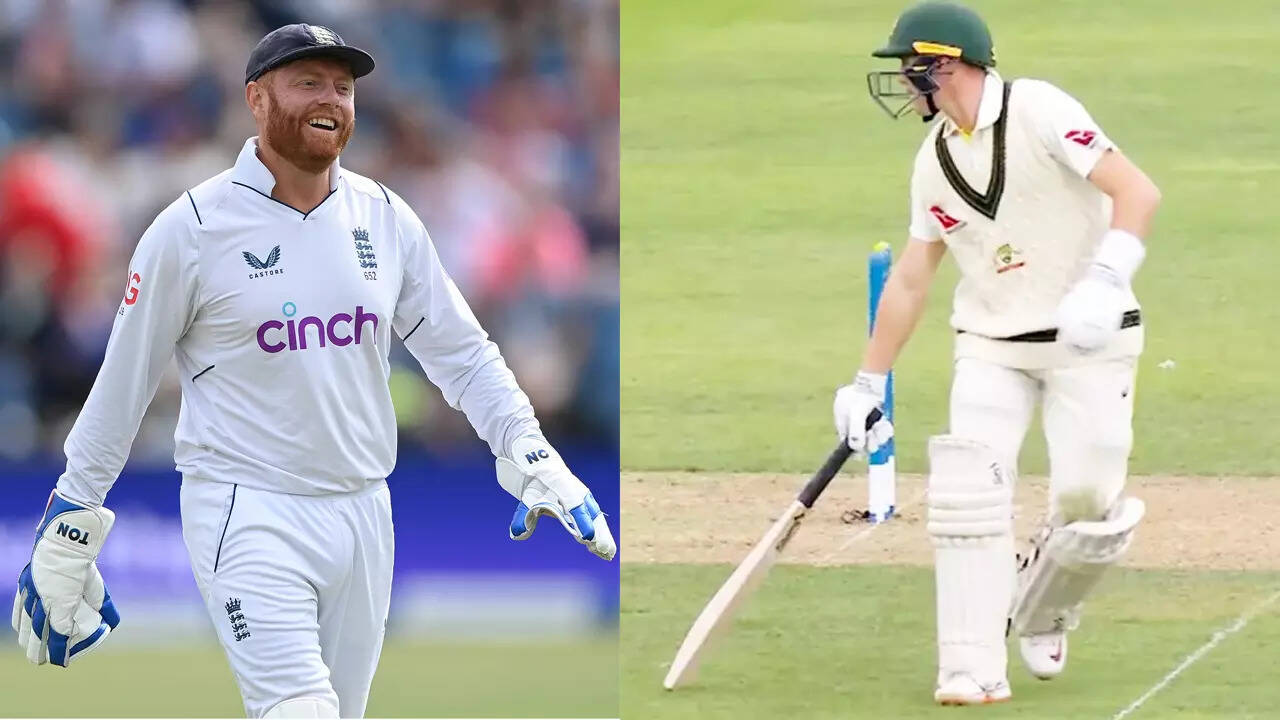 jb though about it pic.twitter.com/OIo0JXC3oi

— Tesdy trimmington (@TesdyT) July 27, 2023
In a somewhat controversial decision, third umpire Marais Erasmus ruled in favour of Australia, declaring Bairstow stumped. A visibly surprised Bairstow returned to the pavilion, leaving an irritated England captain on the field who expressed his disapproval of Australia's tactic. He believed that Australia knew Bairstow had not stepped out with the intention of stealing a run.
The aftermath of this incident saw Australia emerge victorious from the game. Following this, the hosts England, down by 2-0 in the series, managed to claw their way back. They triumphed at Headingley and seemed in a position to dominate at Old Trafford. However, their ambitions were thwarted by unseasonal rain that turned out to be a game-spoiler on the final day, allowing the visitors to slip away with a fortunate draw.
YOU MAY ALSO READ: ICC Cricket World Cup 2023: India Playing 11 for the World Cup Prediction
Reflecting on these events, it becomes evident that the tactics employed on the cricket field can be as unpredictable as the game itself. From Labuschagne's calculated move to avoid a stumping to the controversy around Bairstow's dismissal, these instances serve as reminders of the strategic depth that lies beneath the surface of this thrilling sport.