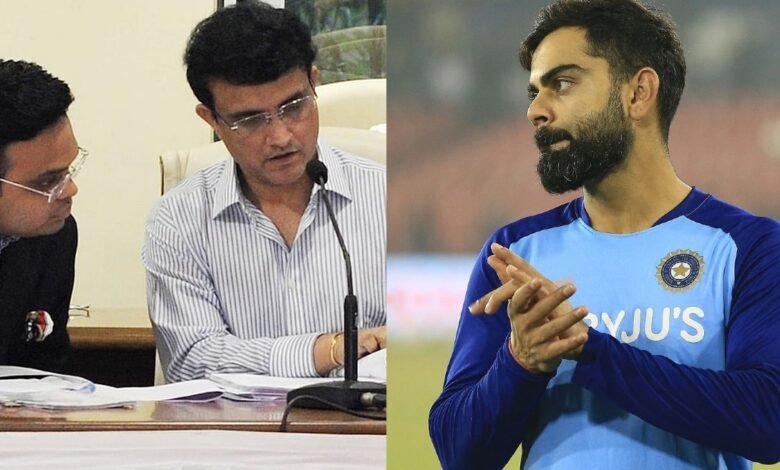 Former Indian ODI captain Virat Kohli has shocked everyone by revealing that there was no prior communication between him and BCCI about the ODI captaincy, and he was just told at the end of a phone call that he was not going to be the ODI captain of India anymore.
According to Virat Kohli, he hadn't had any discussion with the selection committee on the issue of captaincy from the day he announced his resignation as T20I captain to the day he was sacked as the ODI captain, which was the 8th of December.
It was just on the 8th of December that he was asked to attend a call with the selection committee to discuss the test squad for the tour of South Africa, and it was at the end of the call, he was simply conveyed that the board had decided to remove him as ODI captain.
Kohli said the call continued for a few more minutes after that, but that was the only communication from the board, and nothing was communicated beforehand. It has now triggered a backlash from the Indian fans who are furious about how a great cricketer was treated by the board.
Virat Kohli was in conversation with the press earlier today before his departure to South Africa for the 3-match test series where he will continue to be the captain of India, while Rohit Sharma will not be available because of a hamstring injury.
When Kohli was asked about Rohit's availability, he said the experience of the Mumbai opener was vital for the team in England, and it's something that the team will miss in South Africa, where the conditions will be somewhat similar, and the ball will seam around.
Want to wish Rohit Sharma a speedy recovery: Virat Kohli
Wishing Rohit a quick recovery, Kohli insisted that there has never been an issue between him and Rohit and he perfectly understands the logic of Rohit's appointment as captain as well, because he has been a very good limited over captain in the IPL.
Kohli said the reason that was given to him for his removal was that India didn't win an ICC tournament under his captaincy, which was an understandable reason, but the communication was sudden and he had no idea going into the meeting what was on his way.
The 33-year-old, however, made it clear that he would still try and push the Indian ODI and T20I team in the right direction, whether he is captain or not.
Virat Kohli press conference ahead of the South Africa Test series. pic.twitter.com/OzCmQMwDhP

— Johns. (@CricCrazyJohns) December 15, 2021