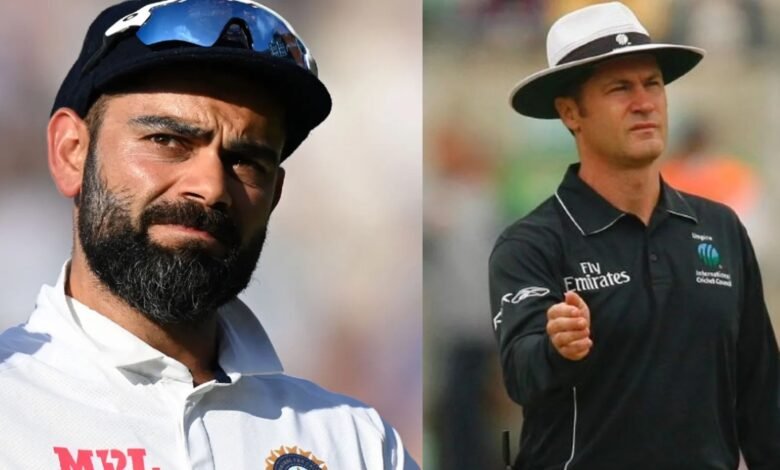 Umpiring a cricket game is a tricky task at the moment. Especially with the DRS involved and the number of eyes on each decision, apart from the skills, an umpire also needs a good mindset to do well in the job. Usually, popular cricketers do not take up umpiring after they retire. However, former umpire Simon Taufel named three Indian cricketers who could do well in the task in the future. In this article, we take a look at Simon Taufel's names of three Indian cricketers who can become good umpires in the future.
Indian cricketers who can become good umpires in the future
The Australian umpire is one of the finest that the game has seen. Between 2004 and 2008, Simon won the ICC Umpire of the Year Award for five consecutive years. In 2012, he announced his retirement from the profession. Since then, he has been involved in short stints in commendatory and also designing courses for training umpires. He recently sat down with News 9 to discuss a variety of topics.
In this interview, Simon Taufel was asked who among the cricketers now could become good umpires in the future. He said, "You have really got to have a personality and desire to want to do it. I've spoken to some players like Morne Morkel who's been interested in taking up umpiring but as I said before, it's not for everyone but I'd love to see Virender Sehwag, maybe even Virat Kohli or Ravichandran Ashwin take it up. They seem to be very well on top of the laws and playing conditions of the game at the moment."
Umpiring has become a difficult task now
It is actually a hard task for umpires to be at the top of their game in the current era. There are multiple factors to take care of. Apart from this, there is perennial criticism on the internet. At times, even players express their disappointment with a few decisions on social media. Hence, it is not easy for umpires to do well always.