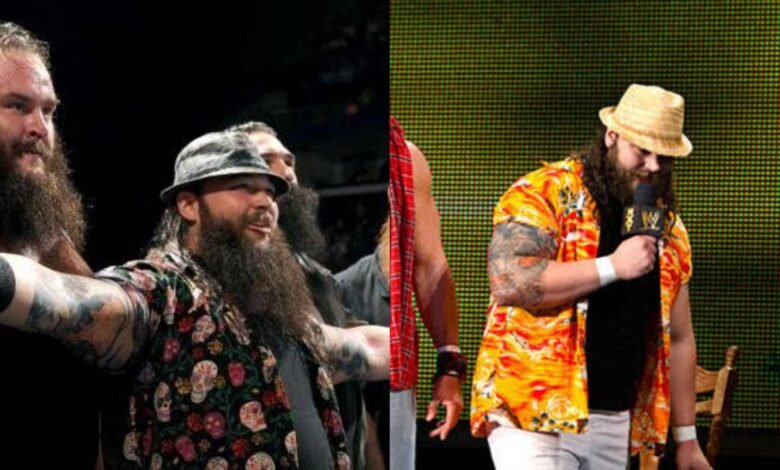 Bray Wyatt's influence in professional wrestling went far beyond his creative contributions.
His fascinating attitude attracted the interest of many previous followers, including up-and-coming WWE star Shotzi.
The WWE star recently revealed how important Bray Wyatt was in encouraging her to pursue a career in wrestling. She fondly recalled how her decision to step into the wrestling world was sparked by watching the electrifying performances of the Wyatt Family during their heyday.
Bray Wyatt achieved a breakthrough moment in 2012 when he took on the role of the enigmatic cult leader, leading a faction that prominently featured Luke Harper and Erick Rowan. Due to the Wyatt Family's allure, Shotzi, who had been away from wrestling for years, returned to the WWE after this group swiftly established their supremacy in the sport.
The Wyatt Family is what inspired Shotzi to start wrestling 💯 pic.twitter.com/hXML0akfiM

— WrestlingWorldCC (@WrestlingWCC) September 25, 2023
Shotzi's wrestling journey began in 2014, a path that might never have materialized without Bray Wyatt's creation of one of WWE's most distinctive factions.
During a candid interview on 'The RIP Tour – A Halloween Horror Nights Podcast,' Shotzi reflected on her wrestling origins:
"The reason I got back into WWE was solely because of the Wyatt family. Their aura was absolutely captivating. My sister and I aspired to be the female counterparts of this intriguing group. The rest, as they say, is history."
Shotzi also shared memories of her first encounters with the WWE and with professional wrestling. Every current WWE superstar, including the 31-year-old Shotzi, was once an avid viewer of the company's television broadcasts. However, Shotzi's enthusiasm for the sport was somewhat subdued during her childhood.
Why Shotzi did not see herself as a WWE Superstar?
Due to her lack of a Herculean physique, Shotzi never saw herself as a potential professional wrestler. As a result, she immersed herself in the world of musical theater and temporarily set aside any thoughts of a career in the wrestling ring.
"I did watch wrestling occasionally with my brother while growing up, but I was never a die-hard fan. I had this belief that someone of my small stature couldn't pursue wrestling as a career. The common notion was that you needed massive muscles to be a wrestler. So, I pursued musical theater instead. After studying musical theater in college and returning home, I put that dream on hold."
Karrion Kross and Shotzi also got tattoos with Bray Wyatt's logo 🖤 pic.twitter.com/FLXl9qY7dL

— WrestlingWorldCC (@WrestlingWCC) August 26, 2023
In the intricate tapestry of Shotzi's wrestling journey, Bray Wyatt and the Wyatt Family emerge as the driving forces that propelled her toward a destiny she once considered unattainable.