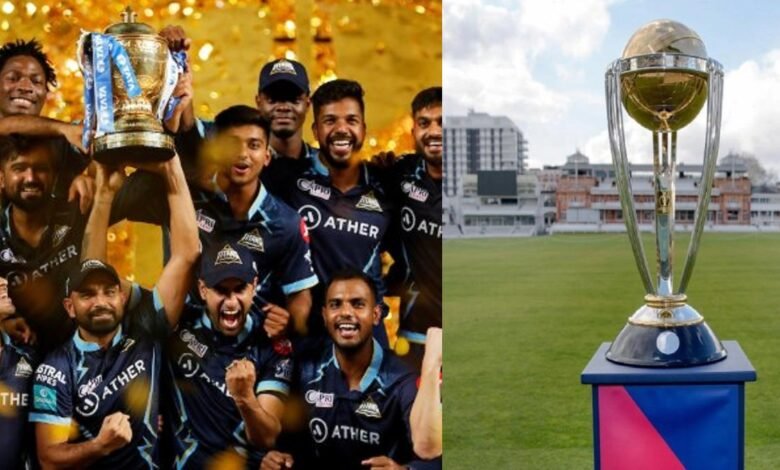 The Federation of International Cricketers (FICA) recently released a report that is causing a lot of debate. As per the report, 40% of the players want to play in leagues and not for their nations. The direct impact of this will be felt in the ODI format. On that note, here, we take a look at how Twitter reacted to reports that 40% of cricketers only want to play leagues ahead of 50 over World Cup.
Next year's 50 over World Cup will decide the fate of the format
With the rise of the T20 format, almost every nation now has a T20 league. While it is entertaining for the fans, the organizers also benefit commercially. The players, too, are paid better for a job that does not consume a lot of their time. The time has arrived wherein players are prioritizing the T20 format ahead of their national commitments. Trent Boult is the latest high-profile example of a cricketer choosing the leagues ahead of their nation. The Kiwi pacer requested his board to be released from the central contract.
While the T20 format might survive, the 50-over format will have a tough time. We have already seen the likes of Ben Stokes retire only from this format. In 2023, India will host the ODI World Cup. In the last four years, a lot has changed in the dynamics of the game. Hence, the viewership of the ODI WC in India will answer a lot of questions. The future of the game might be decided by the response the tournament will generate. Going forward, it may not be a surprise if ICC itself gives more importance to Tests and T20s.
Twitter reacts to FICA's reports
Meanwhile, Twitter has reacted to the reports by FICA. We take a look at some of the Tweets in the below section:
82% of world cricketers want both national and T20 franchise contracts, 40% only want to play leagues. (According to FICA report)

— CricketMAN2 (@ImTanujSingh) November 29, 2022
It will remain. The 50 over World Cup has the history and also it hits perfect. https://t.co/D59bNjCFQj

— Dhananjay (@Dhaanu) November 29, 2022
The #FICA report throws up some interesting numbers.
In terms of Intl ckt workload, in 2021, Rishabh Pant @RishabhPant17 had the highest workload 75 days.
But Virat in 2018 had 89 Intl days and 87 in 2016.
Moeen and Root in 2016 had 109 days of Intl workload#crickettwitter

— Kushan Sarkar (@kushansarkar) November 29, 2022
Mostly west indies players want to play leagues

— Siddhant 🏆 (@Siddhan94665342) November 29, 2022
@slaychau_ reality staring in the face. time to save the sport of cricket. Disband national teams and meaningless bilaterals https://t.co/OmurN02dzW

— Nishith (@Nicks103) November 29, 2022
It's still the best way to experience the game https://t.co/6Z1eBKrbvn

— Ujjwal Mohindra (@ujjwalmohindra) November 29, 2022
18% GST https://t.co/Katf3UytT3

— TUSHAR 🏏 (@mainlycricket) November 29, 2022
In football it's Fifa world cup and In cricket it has to be the Original World cup (50 over format) Winning 50 over world cup which comes once in 4 years is absolute achievement for any cricketing nation go… One Odi world cup gives you joy which 4 T20WC together can't give https://t.co/cQUb9RURVp

— Mridul krishna 🦁 (@mridulkrishna77) November 29, 2022