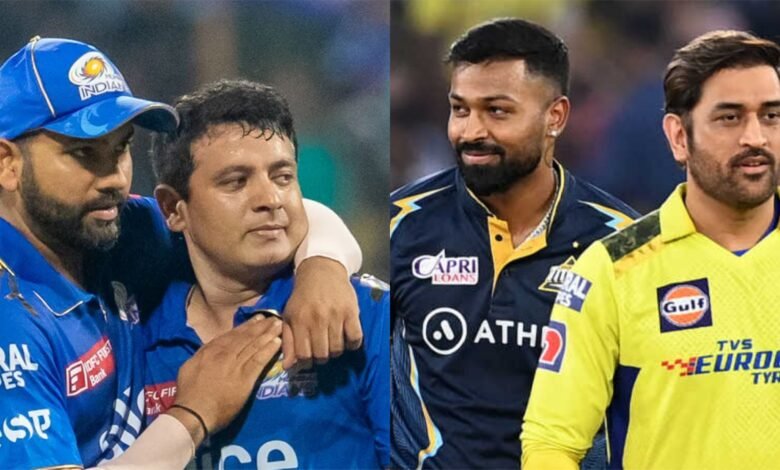 Although cricket is one of those sports where individual performances are scrutinised a lot, but at the end of the day, from a player's point of view, the satisfaction comes from the no. of trophies that they win and IPL is no different in that regard.
There have been players in IPL who have been individually very successful, but never won an IPL title and there have been players who might not be at the top of the pile when it comes to individual performances, but they have won many titles.
Here are the players with most wins in IPL finals –
6 finals (Rohit Sharma and Ambati Rayudu)
Rohit Sharma has won 5 IPL titles for Mumbai Indians, all under his own captaincy, but Rohit's first ever IPL title had come while playing for Deccan Chargers way back in 2009 under the former Australian wicketkeeper Adam Gilchrist.
Ambati Rayudu is a unique player in the history of IPL. He has played for the two most successful teams of the league and has won three titles with both of them. Rayudu won the title with Mumbai Indians in 2013, 2015 and 2017, while he won the title with CSK in 2018, 2021 and 2023.
5 finals (MS Dhoni, Hardik Pandya, Kieron Pollard)
MS Dhoni has been the captain of Chennai Super Kings (CSK) right since the start of the IPL in 2008 and all the 5 titles that CSK has won in 2010, 2011, 2018, 2021 and 2023 have come under Dhoni's captaincy.
Hardik Pandya won 4 titles with Mumbai Indians as a player in 2015, 2017, 2019 and 2020 and then he added the 5th one to his kitty as the captain of Gujarat Titans last IPL. Hardik took the Titans to another final under his captaincy this season, but they eventually ended up as runners up.
As far as Kieron Pollard is concerned, he also won all those 4 titles for Mumbai with Hardik, but before the debut of Hardik, he had won one more title with Mumbai in 2013. In total, Pollard finished his IPL career with 5 titles.